Before & After | Control Room Case Study
September 7, 2016
We are particularly proud to share this short case study with you of a project we completed a few months ago. It's a perfect example of projects we regularly work on. As you can see on the "before" photo, this client was in desperate need of a new control room for his workers. Not only was the room too small but the level of soundproofing was inadequate. The client also wanted to give his operators the best possible visibility over the production line.
 Summary of the requirements:
– Enlarge the existing control room
– Allow the employees to work in a proper soundproofed environment
– Give employees the best possible visibility over the production line
– Respect the budget
The key challenge was working with the confined space while preserving the existing mezzanine structure. We started by removing any superficial elements the room could function without. After carefully evaluating the existing installations and structure, here is how we solved the confined space issue with a little creativity:
We used the existing mezzanine as a floor for the control room allowing us to save precious inches on the room's total height while at the same time saving on floor costs.
Since the source of the noise came from the front of the control room and given the good condition of the back concrete wall, we evaluated our acoustic walls, doors and windows could achieve a noise reduction of (approximately) 45 dB without using an acoustic panel for the rear wall. As a bonus, by not adding the fourth wall, we gained extra space within the control room.
During the installation, the confined space proved to be challenging but once again our installation crew rose brilliantly to the challenge.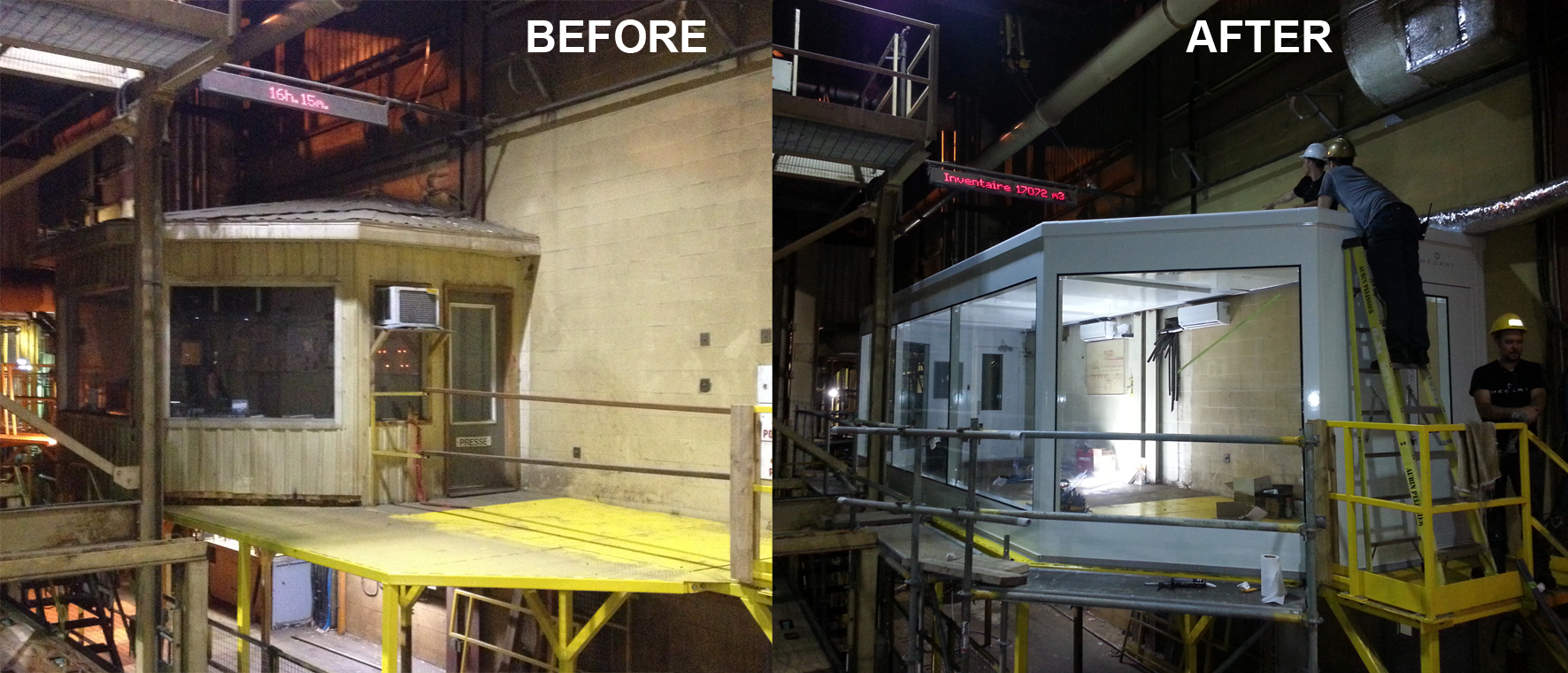 Do you have a similar issue in your plant?
MECART modular buildings are custom-made to your needs. Our team of experts can find solutions to any challenges your project might be facing. The more difficult the challenge, the more fun we have solving it. Contact us and we will be more than happy to see how we can be of help with your project.