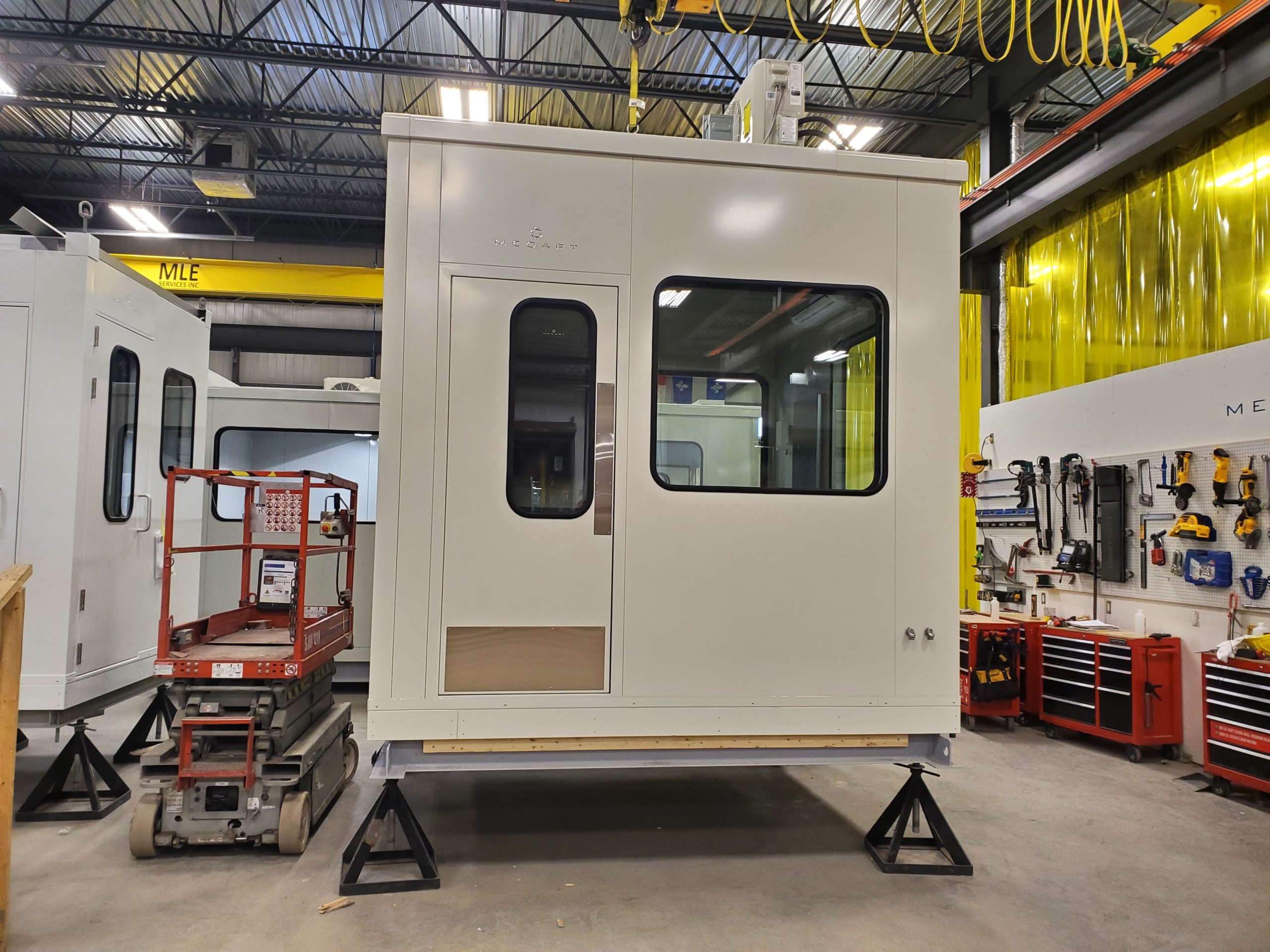 This pulp and paper mill located in Atlantic Canada needed a prefab control room to reduce intense noise produced by the paper baler or bale press.
The 12' x 10' prefab bale line control cabin provides noise and sound isolation (transmission loss) around 50 decibels (STC 50). The door and windows also provide STC 50 sound isolation.
The bale line booth includes plumbing and electrical utilities to provide a convenient and optimal working environment for the operators. A sink, a double receptacle, and air conditioning (A/C) are part of the cabin's design.
Picking the Right Prefab Control Room 
The client had 3 primary concerns about picking the fitting control room for his needs. The client wanted minimal handling on-site, limited discomfort from the noisy work environment, and a solution that would be durable for many years to come.
They chose Mecart to provide a prefab control room that meets all those criteria.
Industry: Pulp and Paper
Sound Isolation (TL): around 50 decibels (STC 50)
Location: New Brunswick, Canada
Size: 12' x 10'
Project: Prefab Bale Line Booth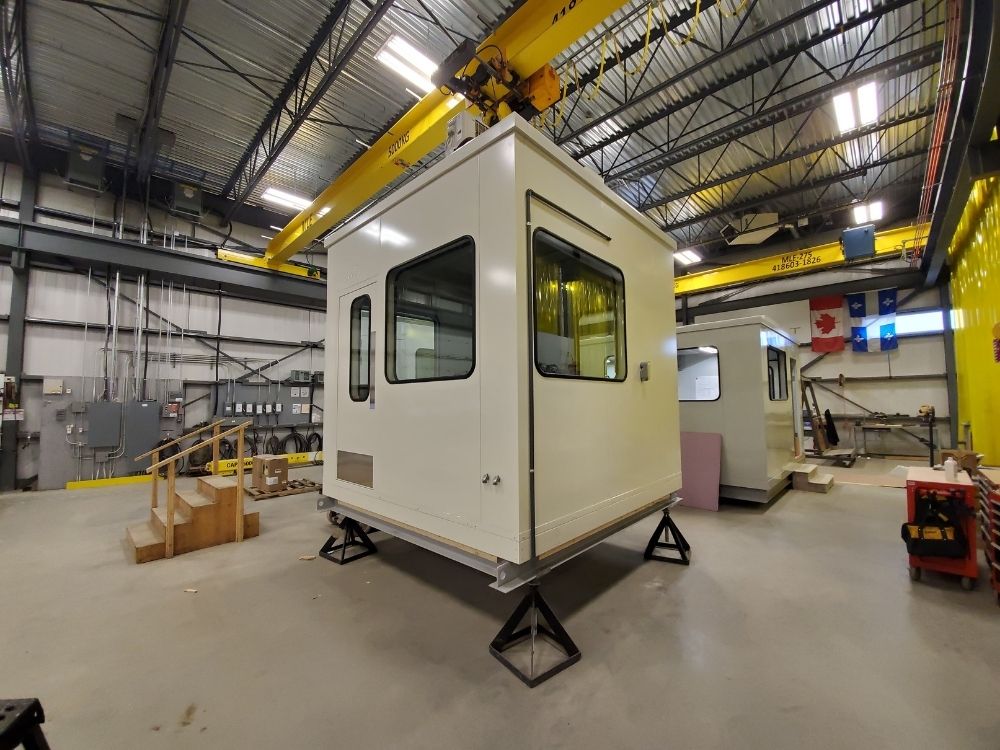 Prefab Bale Line Booth for Minimal Handling On-Site 
Mecart offers two assembly options: the prefabricated modular panels may be shipped unassembled to your site, or completely preassembled at MECART's plant and shipped as a single unit for a plug-and-play solution.
This client wanted minimal handling on site to minimize the disruption of their business operations. The preassembled bale line booth made with our prefabricated panels was the right choice for them as it requires less installation time on site.
An Acoustic Control Room for a Noisy Work Environment 
Levels of noise in industrial environments have emerged as a significant workplace health concern. The noise produced by various types and brands of balers can vary greatly.
Whether you use Valmet, Andritz, or any other baling line equipment, the noise is a concern for every pulp and paper company.
Safety and comfort inside the workplace are paramount, and that's why this client wanted an STC 50 sound isolation (TL) for their new baling line control room.
Mecart specializes in controlling noise and vibration through acoustically isolated panels, doors, windows, and silencers to meet any requirements for sound isolation (TL) between 6 to 55+ decibels.
All our acoustic panels have been tested in the laboratory, and results are guaranteed.
A Prefab Control Room That Defies Time (25+ years) 
Durability was another concern for this client, who wanted a solution to meet its needs for several years to come.
Mecart's prefab control room panels are engineered  to provide high quality and longevity. The panels are made from  16-gauge steel and are non-combustible.
For nearly 50 years, Mecart has built and designed several control rooms that are still in use in different industries, including the pulp and paper industry.