The Importance of Ergonomics in Control Room Design
Control room design is not only about the walls, ceilings, windows, and doors that make up the control room enclosure. The layout needs to be thoroughly reviewed to find optimal ways to work inside the control room. Furniture must also be given special attention, as the consequences of a poor choice of equipment can directly impact the productivity and well-being of employees at work. This is referred to as a control room ergonomic design.
As previously seen in our Ultimate Control Room Checklist, there are many things to consider for the control room shell (or envelope) design in itself. Still, there are other essential aspects to consider that can be overlooked.
What would we discover if we asked control room operators what makes a great control room? There is a high probability that your employees would list comfort, ease of use, and modernity as their primary concerns for their workplace. Your company will also benefit from a well-designed control room as it can positively impact productivity.
This article will therefore discuss the importance of furniture and its layout in a control room to improve the working conditions of the operators as well as the production performances through a dynamic working environment.
Control Room Ergonomic Design
Whether the need is for chairs, desks, or any other piece of furniture, ergonomics is a must for your control room. But if you don't also prioritize an ergonomic layout inside the control room, even the best equipment in the world will become less effective.
An ergonomic layout plan would include how personnel would move about the control room, the physical space accessible and allocated to each operator, traffic patterns within the control room, to name a few.
A good control room layout will facilitate communications between operators and encourage collaboration if done the right way. A well-considered design will also facilitate access to necessary equipment during work operations.
The layout of the interior of the control room does not only involve choosing the location of workstations, but also the height of the desks, the acoustic treatment of the room, the lighting, the number of operators, and the ergonomic adjustment optimize employees' well-being and productivity.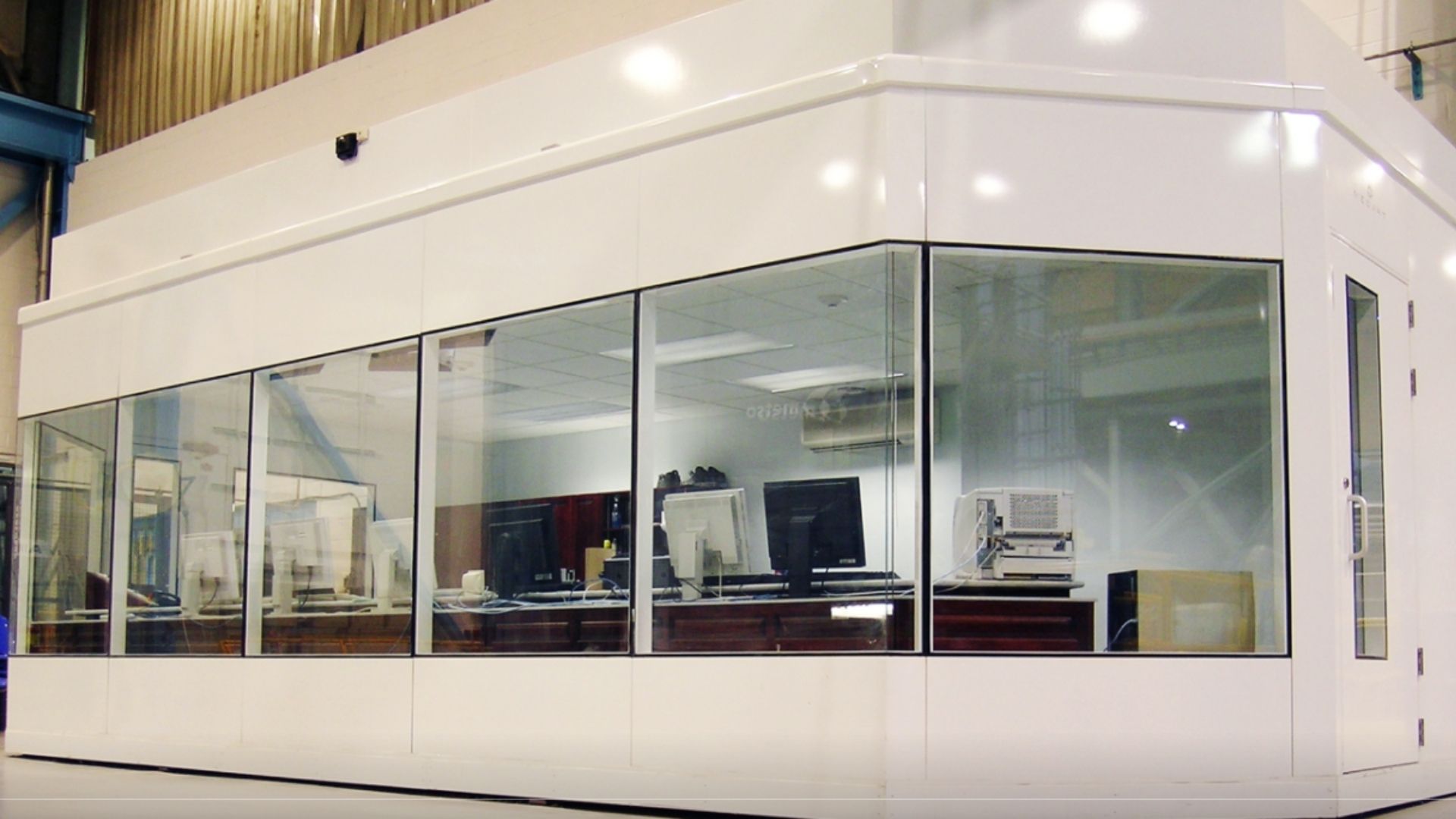 Control Room Desks
Desks in your control room must be helpful, ergonomic, and visually pleasant to provide an excellent working atmosphere for your employees.
Buying and furnishing a control room requires a significant capital outlay, and it may be tempting to cut costs by purchasing lower quality, less expensive furniture. But are you going to save money in the end if you need to replace that equipment and furniture often?
Whether or not your company's operations are running 24/7, furniture is subject to accelerated wear and tear due to frequent use of the equipment. That's why you need to equip your control room with durable desks that will survive the test of time.
You also want the desks to be designed with ergonomics to deliver a comfortable and fully-functional working environment for the operators. You want the desks to be stable and comfortable at the right height. Those features will be increasing focus and work productivity.
The control room needs ergonomic features, but the look and aesthetic will impact how the workers and room ''feel.''
Chairs and Seats for Control Room
Giving your control room operators the right seats and chairs will undoubtedly impact their workstation and their day in general. With the right furniture for your control room, you will diminish the physical toll on your operator's body and let them focus on their work operations.
Everybody can endure sitting on an uncomfortable chair or seat for a short time, but what happens when employees are asked to stay longer, even entire shifts, in discomfort? Posture starts to bend a little. You slowly slide your back over the seatback, making you look unprofessional and giving you unhealthy life habits while also losing focus on the operations.
Furthermore, technicians' effectiveness and production will suffer due to stress and fatigue caused by non-ergonomic sitting.
By choosing the right seats for your control room, you can prevent unnecessary back pain, joint pain, and a feeling of fatigue. The right chair will offer your control room operators comfort and lumbar/back support.
When considering your control room ergonomic design and furniture, you should refer to the ISO 11064 control room design standards or an experienced control room ergonomics specialist. The ISO standards will help you define the best layout and help you understand your needs in terms of furniture, including desks, seats, consoles, and more.
Ready to step up the ergonomics in your control room?
Not sure yet how to equip your control room with the right design, furniture, and equipment? Contact Fountainhead Control Rooms to get the best advice about ergonomics in the workplace.