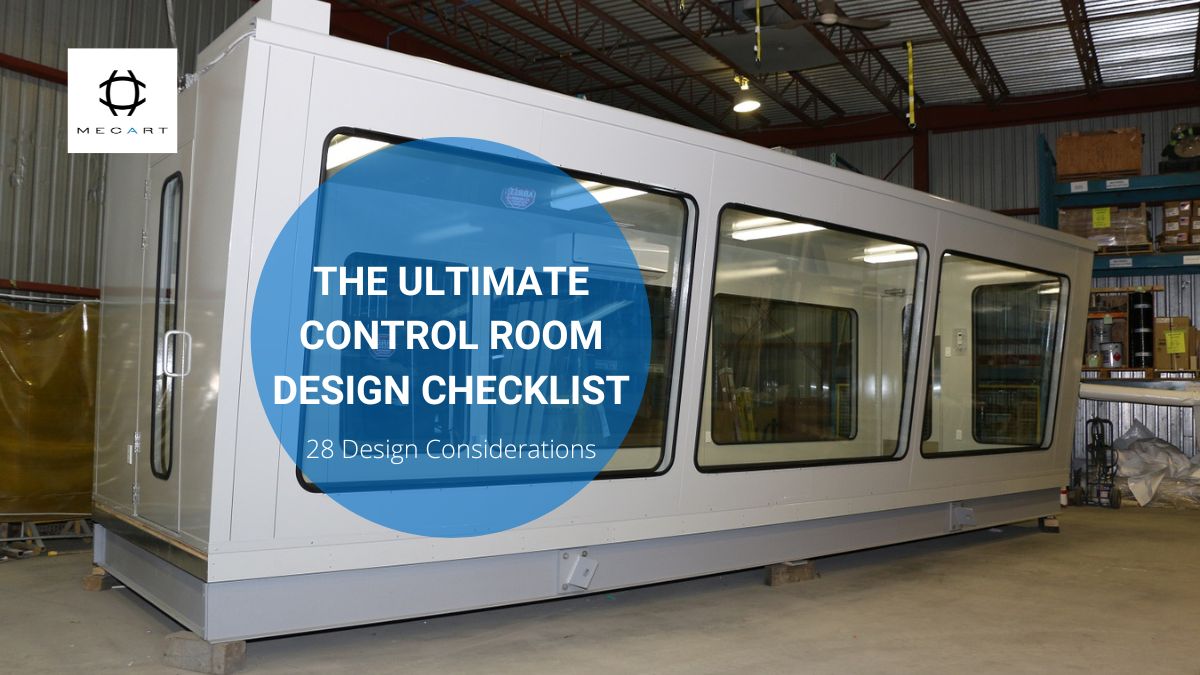 You want a new control room, and you feel a bit lost as to what information you need to gather for your control room design. Here is our detailed control room design checklist that will help you with that task.
This tool will allow you to understand all the design considerations for the control room by taking into account the surrounding environment, the control room layout, the installation, and the purchasing process.
28 Design Considerations for Your Control Room 
The soundproofing environment 
1. Soundproofing level required.
Is noise an issue for your work environment and your team? If so, you must identify the noise source and its highest decibel level. You also need to consider the noise frequencies (high or low).
These parameters will help you identify your sound isolation (transmission loss) needs. Mecart's standards are STC-35, STC-45, STC-52, STC-55+.
2. What other hazards need to be considered in the control room design to protect personnel?
Is your control room going to be inside or outside? Is there exposure to heat, snow, rain, or UV rays? Are there vibrations in your workplace coming from the machinery and equipment? Does your control room need to be resistant to specific chemicals or corrosive materials?
You need to know all the characteristics that might impact your control room. You need to identify all the specific features of your work environment, as they will significantly influence the design, price, etc.
The Control Room Layout 
3. What are the dimensions (length x width x height) of the control room?
Think about the dimensions you need for your control room. A rough sketch or layout is recommended.
4. Do you need any shared/dividing acoustic wall(s) inside the control room?
5. Do you need a kitchenette, a washroom, or any other plumbing?
6. Any special requests? Hardware brand/type? Specialized telecom cable?
7. Utilities/services to integrate into the walls, floor, ceiling (telecom, fire protection system, etc.)?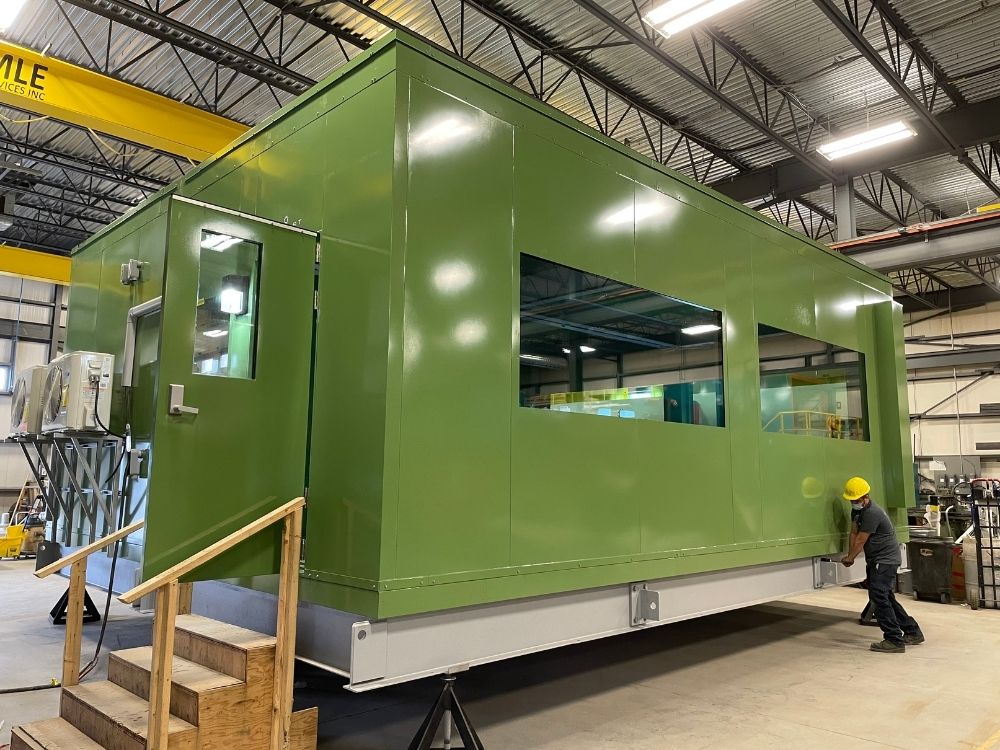 8. Any floor openings needed for equipment installation (operator chair, operator consoles, etc.)?
9. What is underneath the control room?
Will your control room be directly installed on a level concrete floor?
If it is on an unlevel floor, it will require a structure underneath the control room.
Is it going to be installed on a raised structure or mezzanine? If yes, do you want Mecart to supply it, or do you take care of it yourself?
10. Floor finishing needs (vinyl, epoxy, etc.)
No finish, installed directly on a concrete floor?
Floor finishing supplied by you?
Floor finishing supplied by Mecart. Please describe your specific needs on your quote request.
11. Indoor or outdoor installation?
An outdoor control room will require different settings than an indoor counterpart. An outdoor installation impacts engineering and pricing.
12. Shipping method – (will impact engineering and pricing)
Option 1: Modular (panels on skids) with on-site assembly – see here: https://www.youtube.com/watch?v=srM5T7Gs6zA&t=1s
Option 2: Prefab (one module, plug and play like a fridge) – see here: https://www.youtube.com/watch?v=zgOvWaLWnsE&t=18s
Option 3: Prefab in 2 or more sections s (if exceeds transportation limits of 14/16 ft wide) – see here: https://youtu.be/TqKVSdbkS-s
1 story
2 stories
3 stories
14. Will you put equipment or storage on the roof of the control room?
If so, how heavy is your equipment? Depending on the weight, your control room may need a reinforced structure.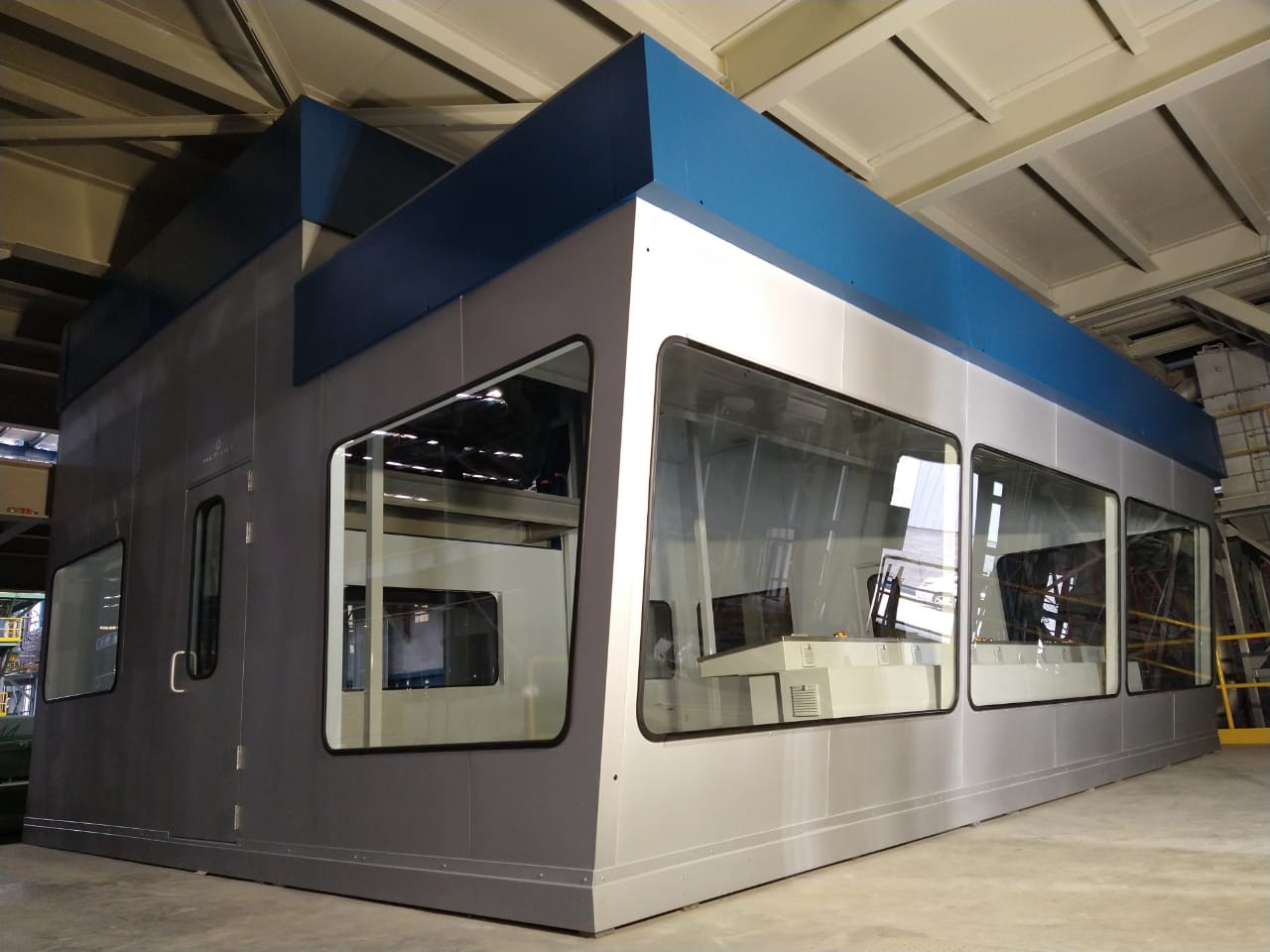 15. Window details: Quantity and location?
There are plenty of window options for your control room. You will have to think about the size, the shape, and if you need particular angles on the windows.
Do you need flush mount windows, which are more expensive but easier to clean and with a cleaner appearance, or semi-flush windows with gasket?

See all the control room window options here: https://mecart.com/products/acoustic-components/acoustic-windows/
16. Doors: Quantity? Door type?
Just like the windows, there is a vast choice of options for your control room doors.
Single swing, double swing?
Window type and size?
Automatic opening/touch-free opener or manual opening?
And more.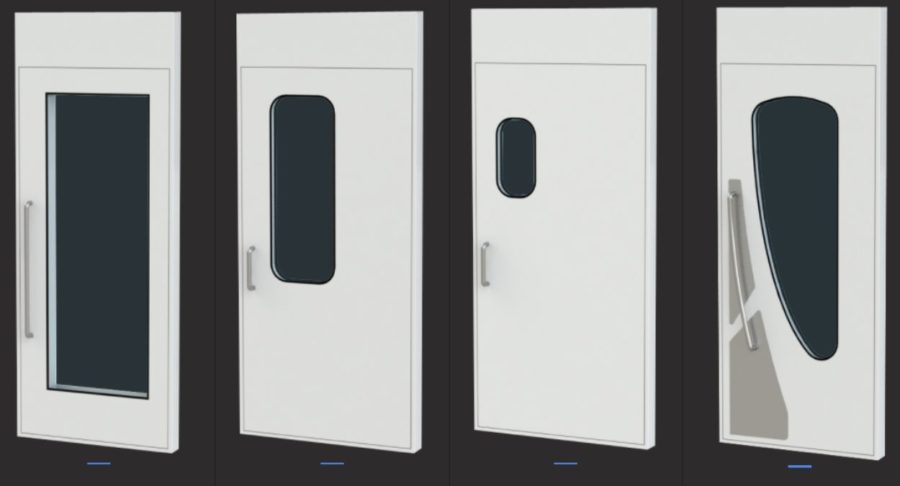 See all the options here:  https://mecart.com/products/acoustic-components/acoustic-doors/
To access the last 12 features of the ULTIMATE CONTROL ROOM DESIGN CHECKLIST, download the complete PDF version below.
Download the ULTIMATE CONTROL ROOM DESIGN CHECKLIST