Pharma, Biotech and Medical Device Industries
With today's new regulations and growing concern for public security, pharmaceutical, biotech and medical device industries need to maintain and upgrade their facilities in order to meet new requirements and regulations set by Health Canada, FDA, GMP, pharmacist associations, etc.
MECART's in-house experts have the necessary experience in designing, building and installing cleanrooms and enclosures to be compliant with new standards.
MECART offers a wide range of products from accessories like pass- throughs to sections, walls and even turnkey cleanrooms including the enclosure and the complete HVAC system.
Advantages of our Products for the Industry
Guaranteed performance | MECART cleanrooms are compliant. MECART will pre-certify your cleanroom and guarantee the required ISO level
Proven track record | MECART has supplied cleanrooms to many well-known companies (Pfizer, Opsens, Health Canada…)
Turnkey | You can let the MECART experts design, build, install and commission your cleanroom. MECART can also team up with the professionals you hire (consultants, architects, contractors, engineers, purchasers)
State of the Art | Your employees will be working in a productive environment and your customers will be impressed by your facility
Truly prefab with integration of utilities | MECART's panel system is unique. Lighting, filtration, gas piping, etc. will all be integrated into the pre-built panels.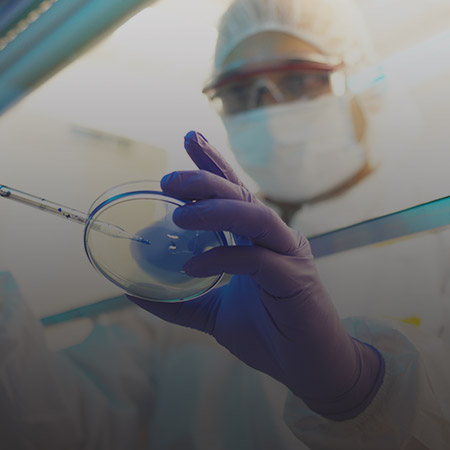 Whatever you need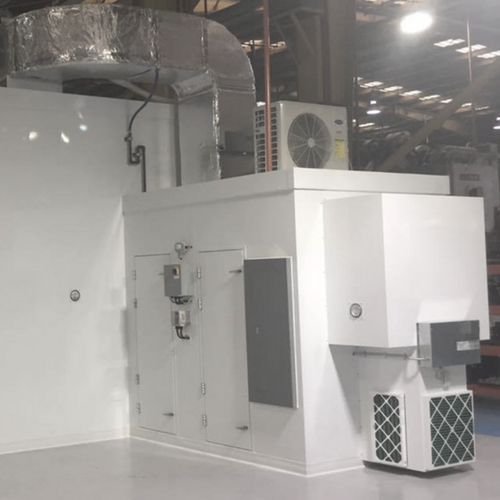 Turnkey Cleanroom
complete cleanroom enclosure with HVAC System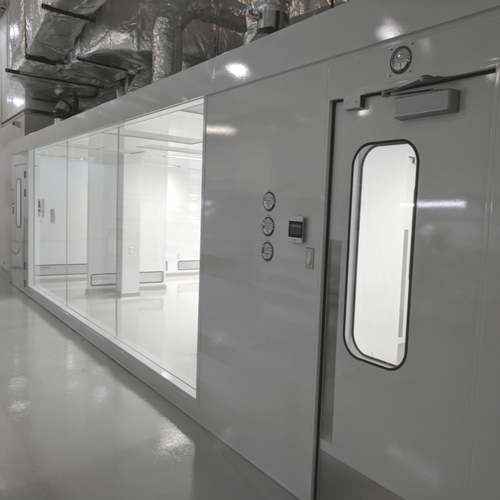 Cleanroom Shell
complete enclosure without the HVAC system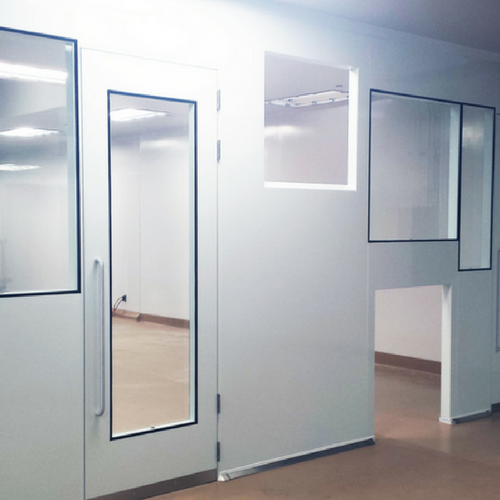 Cleanroom Walls
wall panels only
Partial Client List