Partial Client List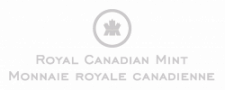 Testimonials
W We needed several soundproof studios for our post-production department. Delivery and installation were incredibly quick. Our teams like to work in the MECART studios, which have a very state-of-the-art look to them.

| 3 years later |
I can't believe we are moving already. It's a good thing we can take our studios with us! Purchasing MECART studios was one of the smartest things I ever did! Let's just say that I'm in management's good books at the moment.
Marie-Elaine Nadeau
Executive Producer, Logistics and Production at Attraction Images
W We are extremely pleased with the fit and finish of the new operator enclosure, as well as the obvious quality construction of the unit's individual components. We cannot say enough with how impressed we were with the assistance rendered by your assembly supervisor, Vincent Gravel. He was extremely easy to work with, and an excellent example of self-motivation and patience.
Alex F. MacDonald
Assistant Chief Power Engineer at Richardson Oilseed Yorkton
M Mecart is efficient, fast, and delivers a superior quality product. Their understanding of our needs, guidance and the excellent customer service were important factors in our choice of them as a supplier. A special thanks to Sophie for her dedication, availability and contagious good mood!
Maxime Boulanger
Project Manager at COMACT
O Our project proved too complex for other bidders but not for MECART.
Christopher Jerger
Director, Manufacturing Operations at Xagenic
F For years we have been dealing with Mecart. In addition to providing exceptional service, their products are of superior quality and are perfectly adapted to our equipment.
Bernard Therrien
Capital Acquisition / Project Manager at Pratt & Whitney Canada