5 Elements to Consider for Your Control Room Project
July 18, 2016
Most of our clients work in noisy and dusty factories and want to provide a safer and more comfortable environment to their operators in order to increase their motivation and thereby their productivity. Mecart's job is to assess the clients' situation, understand their needs, the industry standards, and offer them a customized solution in terms of ergonomics, design and performance required of the cabin.
With our experience in over 800 control room projects, we have come to the conclusion that the following 5 things should be considered when shopping for a new control room.
#1 The Right Soundproofing and Vibration Damping System
Determine the soundproofing you need in order to comply with standards. Noise levels in your plant will vary considerably with the machinery in place. The chart below shows the noise levels at various stages in the paper-making process.
Your control room and enclosure manufacturer can help you measure noise levels and compute the soundproofing system needed (at least the good ones like us do!). Watch the acoustic performance of one of my clients' operators' booth!
To learn more about Industrial Noise Control, read our previous article Stop Noise from Harming your Employees Heath and Productivity.
#2 Positive Pressure and Air Filtration
Dust and chemicals can lead to respiratory and health problems. Thus it is recommended to keep control rooms under positive pressure. Positive pressure will make the air flow out of the room instead of in. Therefore, when opening the door, the air is more likely to leak out of the room which prevents the factory contaminated air from entering. If chemical hazards, dust and odors are factors, a filtration system should be added to your control room. To control humidity and temperature you might need a HVAC system. HVAC systems are particularly important in labs where high precision control is required.
#3 On-Site Handling and Disruption
If you don't have time to waste with burdensome construction sites in your plant, modular panels might be your best option. With its factory-integrated services such as electricity, telephone and cables within the panels, MECART's modular panels offer a distinctive advantage by reducing on-site risks, disturbance and the need for electricians. To minimize your down time, we can either ship the pre-fabricated panels on site or pre-assemble the entire control room and deliver it directly to your plant for a "plug and play" solution.
In this short video, you can see a pre-assembled cabin in MECART's plant before its shipment.  I like to compare MECART's preassembled cabin installation to plugging in a refrigerator. It is truly that simple.
 #4 Durability
Durability is an important criteria for pulp and paper control rooms due to their extreme environmental conditions: corrosive environments, extreme temperatures, high humidity, extreme levels of air-latent particulates and excessive vibrations. MECART's control rooms are industrial grade, heavy duty products made of galvanized 16 gauge steel. All materials used are noncombustible. To optimize durability, special attention is paid to waterproofing, airtightness and corrosion resistance.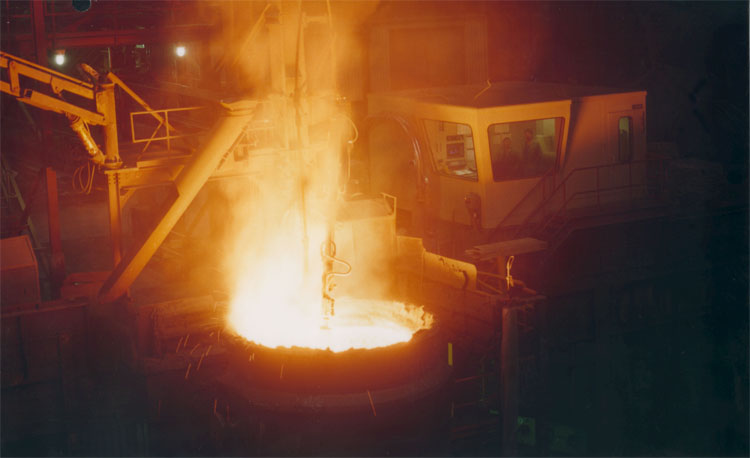 #5 Facilitating Future Renovations
Things change so quickly these days we never know what the future holds. What if you double your staff and need to expand your control room space in five years or have to move your production to another location? The decision you make today could have an impact on the ease of reconfiguration in the future. With modular buildings (and most importantly MECART's modular solutions), when the circumstances change, you don't have to discard your existing control room and start from scratch. MECART's cabins are engineered to allow reuse and reconfiguration. For example, a few months ago my team and I completed the expansion of a clients' control room. By using the existing control room structure rather than purchasing a new one, the client saved over 75% on overall project costs.
Want to know more about our control rooms ?