Career opportunity
Cleanroom Sales Manager (Senior) – Remote
Mecart is looking for a remote-based US Sales Manager for its Cleanroom division.
Apply now
Mecart is looking for a new sales manager (senior) to continue to grow our cleanroom division in the US. If you have worked in either the semiconductors, nanotechnology, or any other high technology industry, have experience in selling or managing equipment/capex products, and need greater challenges, you might just be the person we are looking for!
The ideal candidate:
Has experience/contacts in the semiconductors, nanotechnology, or any other high technology industries
Has experience in selling equipment and/or other complex capex product (or other pertinent experience with B2B selling cycle.) Project management experience is also ok.
Has some technical background and/or mechanical experience
Highly motivated and result-oriented, competitive
Has an entrepreneurial spirit
Is located on the west coast (west of the Mississippi), preferably
Are you who we're looking for?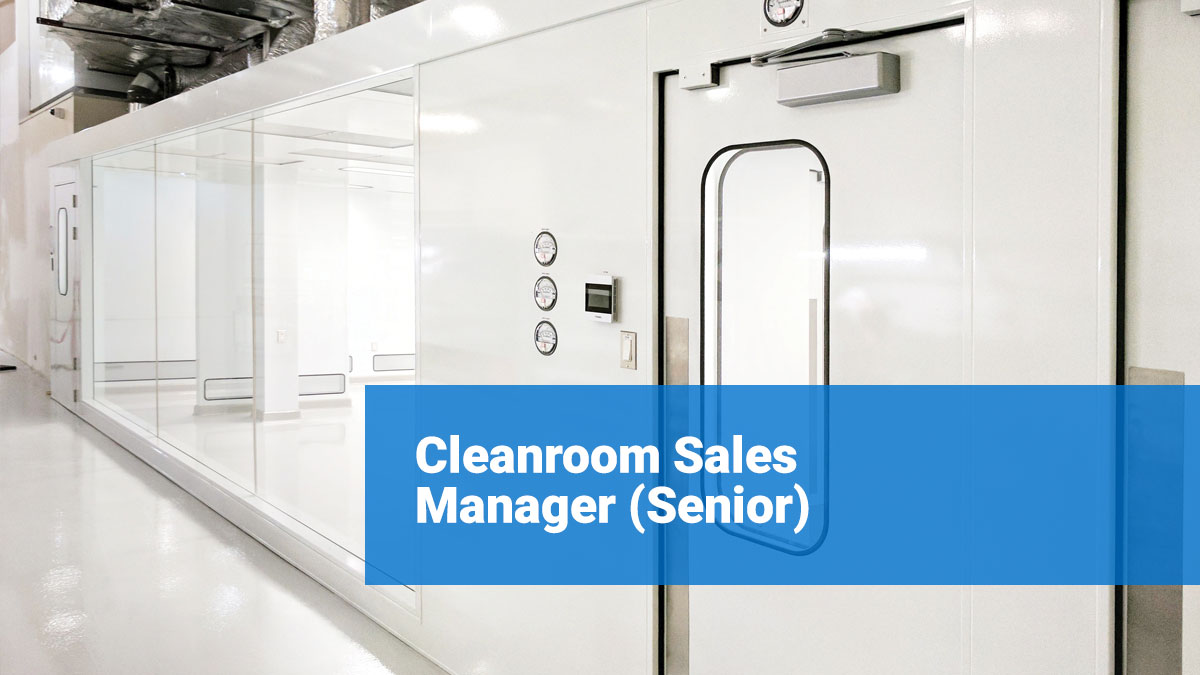 THE REASON BEHIND THE POSITION
Mecart is a Canadian company established in 1974 with its head office located in Quebec City. The company specializes in the design, building and installation of high quality specialized modular buildings such as cleanrooms and acoustical cabins and control rooms.
Mecart prides itself on its high-quality products, its proven track record in the Canadian market and its amazingly expansion into the USA.
With this in mind, we are seeking a new US Cleanroom Sales Manager – High Technology to enable us to continue to support our accelerated growth strategy and to continue to expand our division to drive profitable revenue growth in the United States.  We have begun a significant expansion into the US and recently built/commissioned our first factory here.
The position of US Cleanroom Sales Manager – High Technology is newly created for the US. The US Sales Manager will be extremely sales driven and will also maintain a strong focus, in coordination with the project management team, on timely, on budget project implementation.
Job Overview
Reporting to the Vice-President of US Business Operations, you will be responsible to:
MEET OR EXCEED THE ANNUAL SALES FORECAST
Lead development, networking, and other business development activities. Assist with Sales and Marketing Strategy.
Plan, organize, direct, and coordinate all daily activities in the control room selling process.
Timely follow-up (within 24 hrs) of all new leads and potential opportunities
Document all sales interactions in company-supplied Customer Relationship Management (CRM) tool
Establish short, medium, and long-term objectives to support a world class selling process
Periodically assess the achievement of results by introducing and monitoring performance measures and metrics
Assist the Project Management team with all projects that fall under your umbrella of responsibility
Estimate project costs (with the support of the Project Management team)
Create budgetary quotes and detailed propositions to present to customers
Become the US expert on regulations and guidelines around cleanroom for high technology applications
Sales calls, emails, presentations, and customer visits as needed to meet or exceed assigned sales goals
Interact with Mecart HQ (mainly the project management team) and customers to ensure on-time and on budget projects
Requirements
We are looking for a very dynamic and motivated individual:
Technical background preferred, such as engineering study
Technical equipment sales experience or other complex capex B2B sales (construction-based sales or capital product sales)
High technology industry experience a plus, but not mandatory (semiconductors, nanotechnology, etc.)
Flexible
Strong people skills
Energetic, strong desire to succeed, competitive
Entrepreneurial spirit
Location – West Coast area (west of the Mississippi preferred) but open to other locations within the US
Advantages of working at Mecart
Mecart is composed of highly passionate talents and we are investing significantly to ensure that we have the means and the talent to support our ambitions. We need an extremely talented and exceptional person to fill in this position, nothing less. Compensation will be aligned with our expectations.
Flexibility to create your own role in a fast-growing company (We have been a rapidly growing company from 45 people to 120+ with a 50% or greater increase in sales 3 years in a row)
Be yourself – we appreciate the uniqueness of each employee and leverage what each brings to the company. Be a part of a great team where our people always come first… as do our customers!
We are rapidly expanding our presence in the US. Be an early member of this important expansion
We are dynamic and open-minded
We foster and support autonomous people who thrive in a decentralized decision-making process
Flexible work location (within 75 miles of a major airport)
Work from home 85% of the time / light travel to support ongoing projects/ training at US HQ in Greenville, SC, and the Canadian HQ in Quebec City
Do you want to be part of a passionate team where career opportunities match your expectations?
Don't delay, apply now! 
What is MECART ?
Mecart designs, manufactures and installs controlled environments, i.e. areas in which the noise level, vibrations, air quality, temperature and / or humidity are controlled. It can be a control room housing workers in a hot, dusty and noisy industrial environment (very common in pulp & paper and mining industries) or a cleanroom to manufacture pharmaceutical products or medical devices. Check out our website, there are lots of photos and videos of our projects!
The completion of many large-scale projects has allowed MECART to acquire an enviable reputation. MECART, whose know-how has been recognized since 1974, has to its credit more than 1000 satisfied customers who have benefited from over 3000 achievements.