Career opportunity
Draftsman/Draftswoman – Industrial and Building
Mecart is looking for a draftsman/draftswoman  for its South Carolina plant.
You want to be part of a passionate team, generating career opportunities that meet your expectations; Mecart is looking for candidates like you!
Do you like to make complex drawings?  Do you want to work as a team on large-scale projects and you are motivated to draw custom projects? Would you like to see for yourself the results of your work? It is you we want to hire!
Our cleanroom and noise control execution team is looking for a new member to join its team of draftsmen and women.
You have a background in industrial or building drafting and you want to work with a team of engineers and designers specialized in building, architecture, and mechanics, we have for you a position that will allow you to express your talent in all its greatness. You will need to communicate frequently with the designers and project managers of our team. You have to be EFFICIENT, RIGOROUS and have an EYE FOR DETAIL. Compatibility with the group and the interests of the person are more important than years of experience.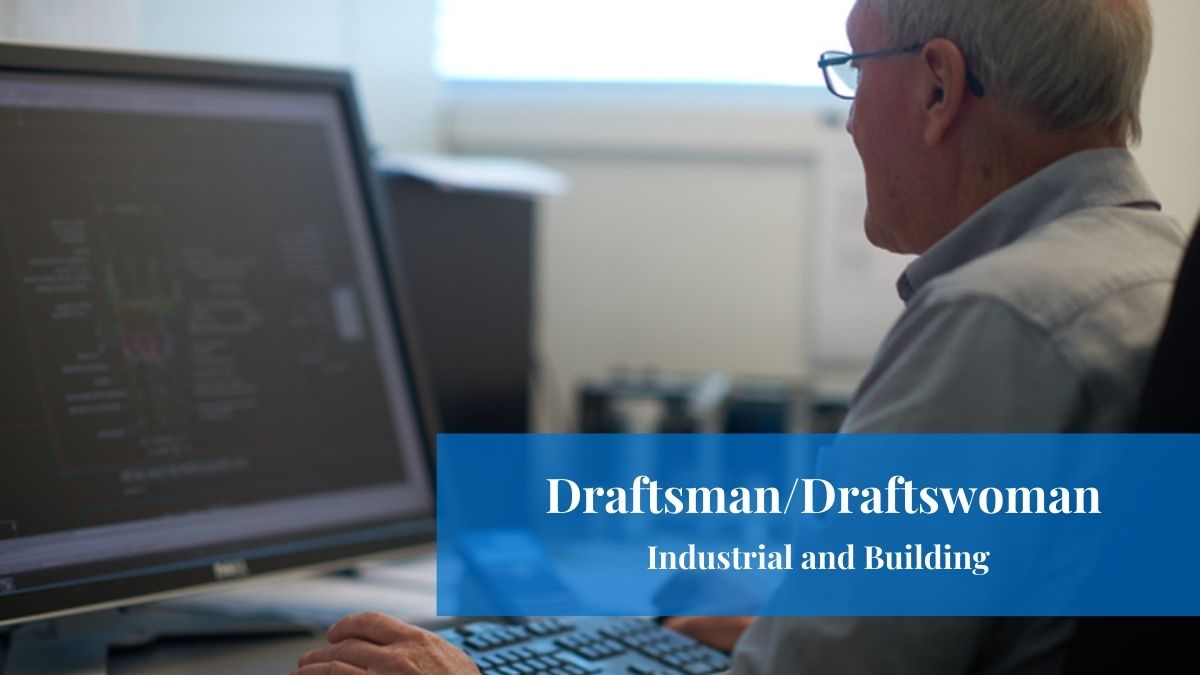 Job brief
Prepare the overall drawings of the project after approval by the customer;
Prepare manufacturing drawings;
Produce manufacturing instruction sheets;
Generate laser cutting files;
Make drawings and sketches for assembly and installation;
Actively participate in the design of the different sections of the project (building mechanics, HVAC);
Prepare bills of material for the purchasing department;
The skills that are required:
Diploma in industrial design, building design or equivalent experience;
1 to 2 years of experience in a similar position;
Solid with Solidworks and Autocad softwares;
Knowledge of manufacturing processes;
Good knowledge of MS Office suite;
Assets:

Experience with REVIT software;
Knowledge and experience with sheet metal transformation.
To make you feel at home here's what offer you:
Competitive salary;
Flexible hours;
Comprehensive group insurance (medication, health care, vision care, dental insurance);
Pension plan with generous employer participation;
Permanent full-time position;
Opportunities for advancement;
Dynamic and passionate work team;
Continuous training and upgrades on the software used.
You want to be part of a passionate team, allowing career opportunities that meet your expectations; Mecart is looking for a person like you!
We are waiting for your application!
What is MECART ?
Mecart designs, manufactures and installs controlled environments, i.e. areas in which the noise level, vibrations, air quality, temperature and / or humidity are controlled. It can be a control room housing workers in a hot, dusty and noisy industrial environment (very common in pulp & paper and mining industries) or a cleanroom to manufacture pharmaceutical products or medical devices. Check out our website, there are lots of photos and videos of our projects!
The completion of many large-scale projects has allowed MECART to acquire an enviable reputation. MECART, whose know-how has been recognized since 1974, has to its credit more than 1000 satisfied customers who have benefited from over 3000 achievements.