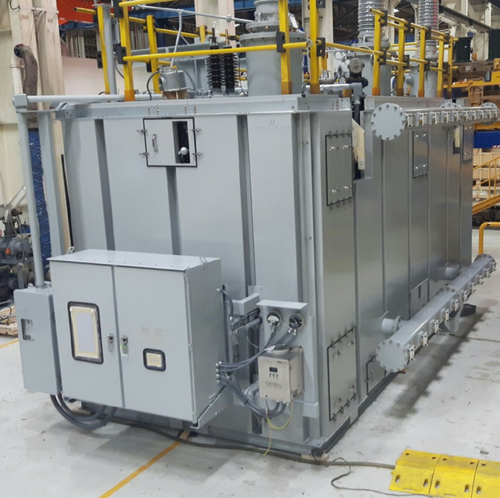 Power Transformer Screens and Enclosures 
MECART screens and enclosures for transformers are tailored-made to reduce humming noise from power transformers, synchronous compensators, deicers and other noisy equipment. Built with laboratory-tested absorbent steel panels, they are highly efficient at low frequencies and provide the acoustic reduction you need. MECART enclosures are very robust and have been chosen by the most demanding companies such as Siemens, ABB, General Electric, Alstom and Hydro-Québec.
Request a free quote
Why MECART ?
Guaranteed acoustic performance
 – Guaranteed performance, at our own expense until the desired performance is met
– Acoustic reduction from 3 to 70 dB
– High performance in low frequencies. Designed specifically for 125 Hz and 250 Hz octave bands, the common critical frequencies. Other frequencies can be processed as needed
– Laboratory tested and certified acoustic components
– Over 40 years of experience
Superior quality and durability
– Robust galvanized steel
– High performance paint
– Laboratory tested components meeting durability requirements of the most stringent industry standards
– Modular system easily removable for maintenance and replacement operations
– Manufactured in our own factory allowing entire control of quality
– Lifespan of 25 to 50 years, according to your needs
Custom design
– Various acoustic solutions available: sound barrier walls and screens, punctual acoustic treatment on a section of the transformer, partial enclosures, complete enclosures with cooling system
– Fully customizable: dimensions, acoustic performance, coating, doors / access hatches, openings
– Optional structure with anti-vibration system
– Possibility of custom-designed cooling ventilation systems
Proven track record in acoustics
With more than 40 years of experience, MECART has the expertise to design high performance and high quality acoustic screens and enclosures for power transformers as our many returning customers over the years can confirm.
Design specifically engineered for transformers
The design of a screen or an acoustic enclosure for a power transformer is complex because very strict acoustic, operational and electrical technical requirements must be respected.
Engineering must take into account different transmission modes of noise, vibrations and resonances. Everything is grounded and without electromagnetic loops in accordance with building codes and industry standards.
To allow maintenance of the transformer despite the enclosure surrounding it, doors and accesses that do not compromise acoustic performance must be integrated into the design.
Our modular panels are tailored to your needs by adapting our panels to the width, height, depth and utilities required to complete your project and make your operations efficient, yet never overlooking irregularities of the walls and the roof of your equipment
Ventilation system, HVAC
For a complete transformer enclosure (4 walls and a roof), a ventilation system is required to control the temperature inside the acoustic enclosure. The adequate cooling air must be provided at the transformer radiators and tank surface. MECART can engineer the entire ventilation system: positioning of the ventilation ducts, fans and grids without compromising the acoustic performance of the enclosure. High-performance silencers must be designed to avoid losses through air inlets and outlets. All these openings reduce the acoustic performance of the enclosure if they are not designed by an acoustic specialist.
Guaranteed Performance
MECART will make any required modifications at its own expense until the expected performance and/or sound reduction is achieved.
Turnkey Service
MECART's footprint in your screen or enclosure project depends on what you ask of us. We offer anything from calculating dimensions and engineering designs, to complete acoustic studies, manufacturing, installation and even fully taking charge of your project from start to finish. Then again, our collaboration can simply be to manufacture your panels according to your technical specifications. Let us know what you need!
Visit our photo gallery to see more projects.
PARTIAL CLIENT LIST





Unique modular system
No interference such as cutting or mounting is required for installation. Prefabricating the components in the factory also allows us to offer consistent quality, flexible designs, fast delivery times and minimizes downtime and site installation. Our modular paneling system makes the acoustic screen and enclosure easily demountable.
Indoor or outdoor use
Most often used outdoors, our transformer screens and enclosures are not only built to resist harsh weather conditions, salt environments and vermin, but they can also have indoor applications. In the latter case, design solutions will include different requirements such as fire standards for one.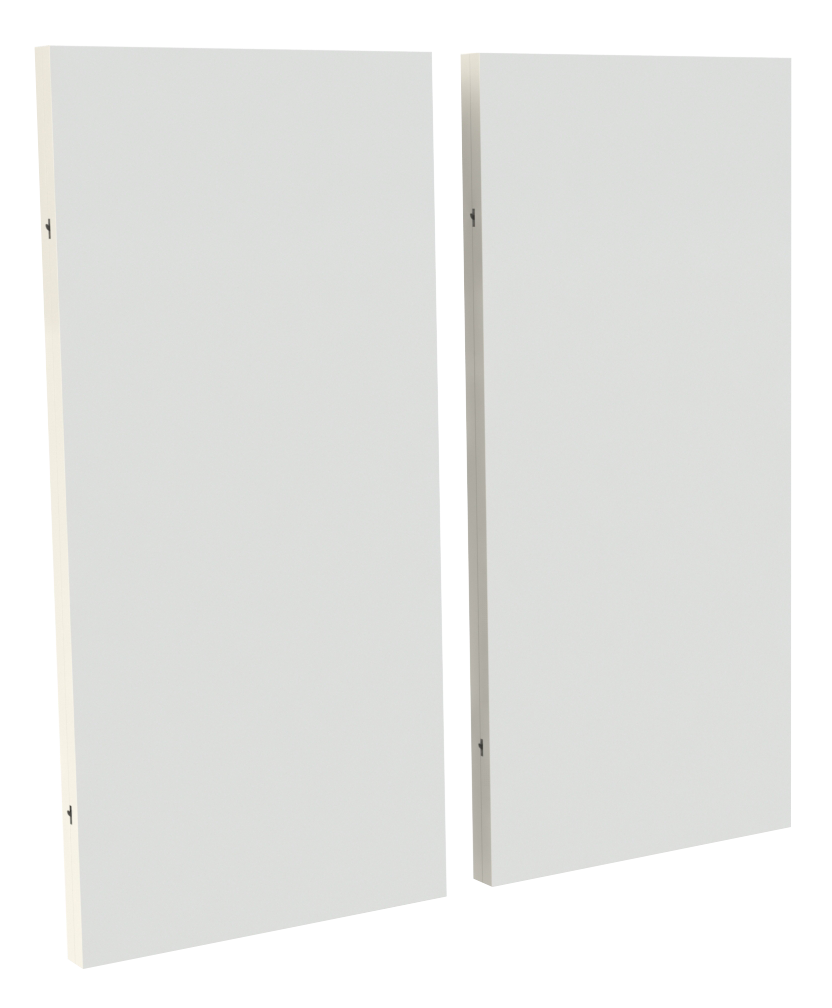 On-time delivery
MECART has its own factory which allows full control over production times and quality of its products. Not being dependent on external contractors, gives us the flexibility to meet the tightest deadlines. Our high-capacity plant and high-yield production line can achieve very short lead times. The installation speed of MECART modular systems is amongst the fastest in the industry. We deliver and install all over the world.
Need a screen or enclosure for a transformer?
Contact us and a member of our team will gladly discuss your project with you.