Career opportunity
Project Manager – Clean Room or Noise Control
Mecart is looking for a project manager
Apply now
You're passionate about building mechanics and project management is your strength? You love to surpass yourself and exploit all your talent? Wishing to evolve in an environment rich in challenges and innovation? We have for you a very dynamic work environment with good opportunities for advancement. So, what are you waiting for, join our team!
In order to support the company's sustained growth, we are currently looking for a Project Manager with experience in building engineering. Reporting to the cleanroom team leader, you will have as main responsibilities the management of contracts with our customers, the progress of your projects, the finances of your projects and to be the main point of contact with our customers.
You will work in a manufacturing environment in which products are designed and manufactured according to specific customer needs. Your ability to communicate and solve problems will be greatly useful. We are therefore looking for someone who is motivated to reach their full potential by exploiting their talent and creativity in order to contribute to the future progress of the company.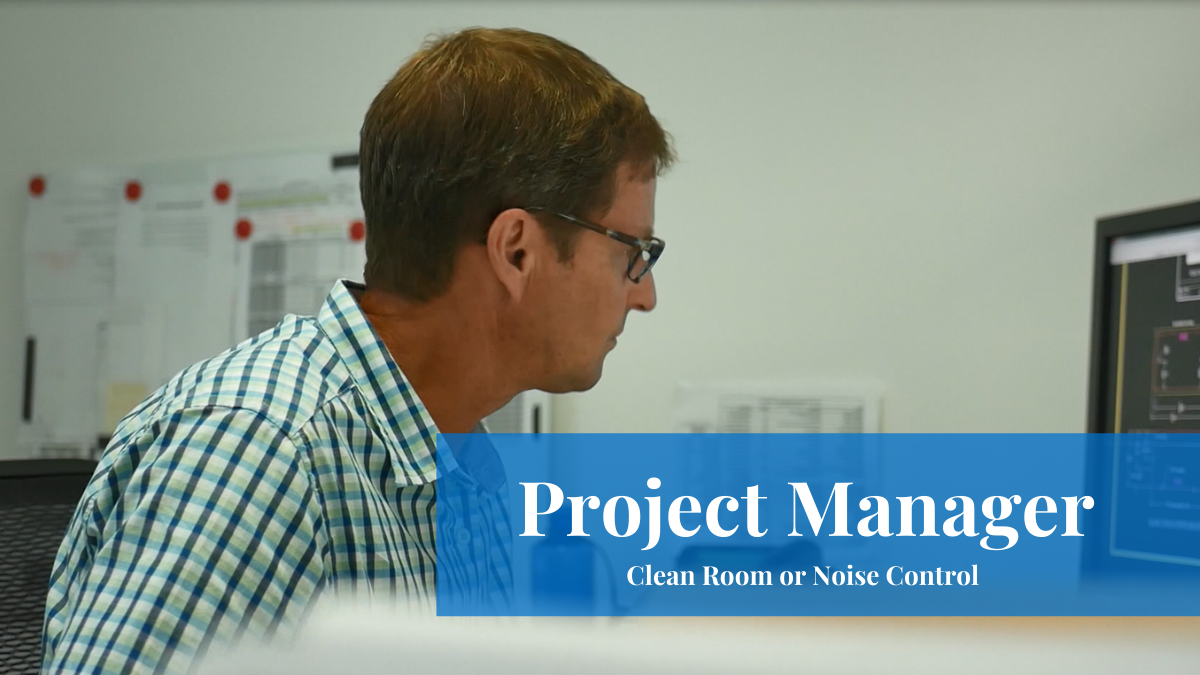 Job Description
Manage projects with a high level of rigor and professionalism to achieve cost, time and quality objectives;
Taking in account the gating process;
To be the one and only point of reference for our customers;
Be responsible for managing the work of expert engineers, technicians and designers in detail;
Work actively with the team leader to coordinate the activities of the engineering department;
Meet (or exceed) the requirements of our customers and Mecart;
Make visits to the client to establish good business relationships and sometimes, measurements;
Propose solutions to always improve the project management process.
Required skills :
Bachelor's or technical degree in building mechanical engineering or equivalent;
5-10 years of experience in project management in the field of building, construction or manufacturing;
Committed, dynamic, motivating leader and strong in problem solving;
Ability to work in just-in-time mode (custom production);
Knowledge of Solidworks and Autocad software;
Important assets
Experience on a construction site;
Expérience in HVAC and ventilation;
Knowledge in building engineering.
To make you feel good here, we offer you :
Competitive salary;
Flexible hours;
Comprehensive group insurance (drugs, health care, vision care, dental insurance);
Pension plan with generous employer contribution;
Permanent full-time position;
Opportunities for advancement;
Dynamic and passionate work team;
Continuous training and updating on the software used.
You want to be part of a passionate team, allowing career opportunities that meet your expectations; Mecart is looking for someone like you!
We are waiting for your application!
Discover MECART
At MECART, we have been designing, manufacturing and installing specialized buildings for over 45 years. They are buildings where noise level, vibration, air quality, temperature and / or humidity are controlled, such as clean rooms (for pharmaceutical or high tech), soundproof cabins, and electrical rooms. Our reason for being? Giving our customers complete satisfaction and peace of mind by putting all the risks associated with the engineering, manufacturing and installation of controlled environments on OUR SIDE.
Check out our website to see what we do: