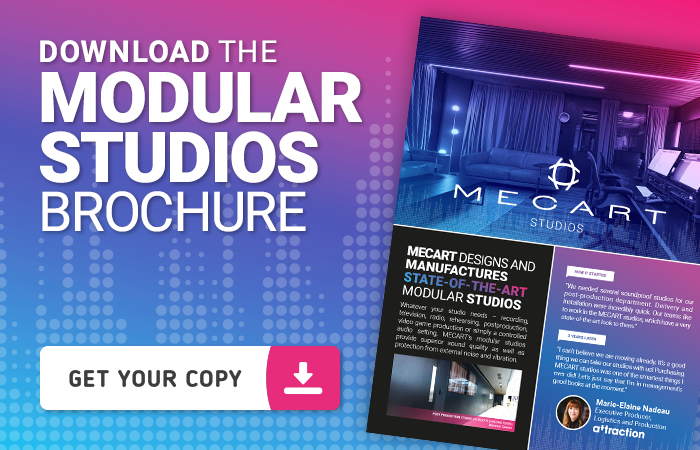 This ground-breaking music academy for artists, songwriters, and producers needed multiple studios for its music education program in Santa Monica, California.
A total of 16 Mecart modular sound booths are now housed inside this music-centric facility. Two different formats were designed for the unique project, which includes ten 8'x13' studios and six booths which are slightly smaller at 8'x10'. 
Training the Next Generation of Music Artists in Mecart Booths
The pandemic has impacted nearly all industries, and the music world is no exception. The record producing and songwriting pair known as Stargate – Mikkel Eriksen and Tor Hermansen – decided to draw from their entrepreneurial spirit to open the Los Angeles Academy for Artists and Music Production (LAAMP).  This innovative music creation and production academy offers a one-year program for songwriters, vocalists, and audio engineers to work with world-class mentors to hone their skills and carve a path for themselves in the music industry.
During the conception phase, Eriksen reached out to Mecart to design and build the classrooms – which aren't classrooms but rather 16 studios and sound booths. All the production studios were designed and custom-built to meet LAAMP's unique specifications.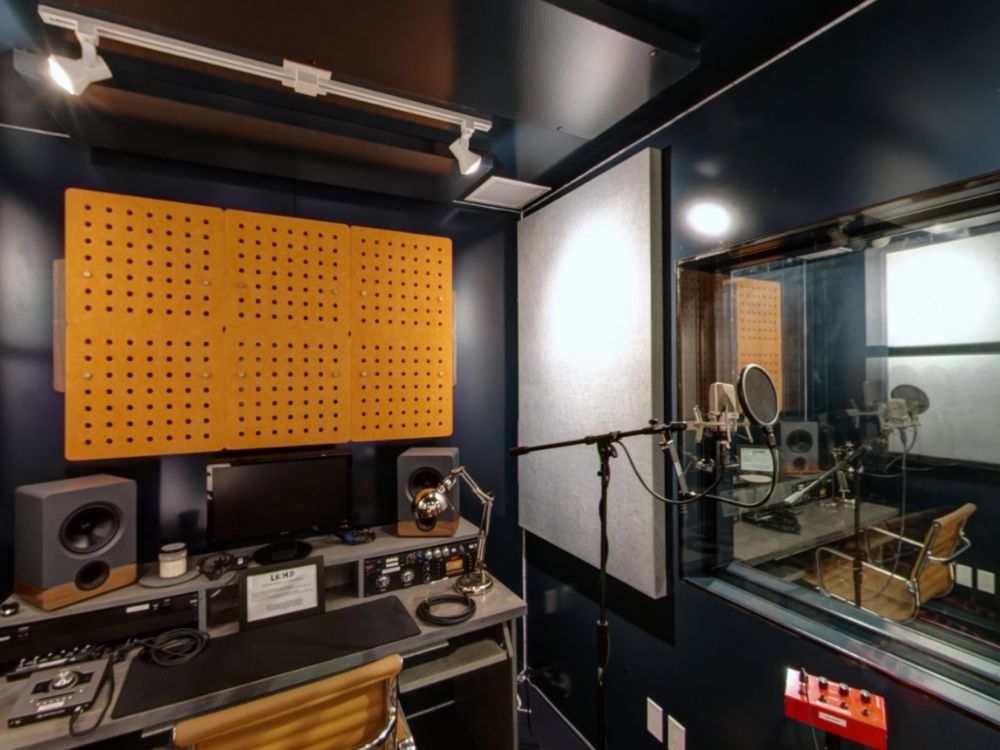 Matte Grey Blue Studio Pods : A Sophisticated Look to Enhance Creativity 
With vocalists, songwriters, and audio engineers spending long hours inside the studio pods, it was important to create a comfortable and relaxed atmosphere to facilitate the creative process. LAAMP elected to use the paint color from their branding, as well as their black and white logo. They opted for matte grey-blue paint, giving the sound booths a sophisticated, contemporary, and elegant look.
Mecart can provide the shell for your music studio and sound booths that will give you the look you want – without compromising on acoustic performance. Mecart's studio solutions allow you to have an ideal environment that enhances creativity.
Stargate wanted their students, prospective students, and visitors to feel the 'wow factor' when walking through the doors at LAAMP. No detail has been spared. Each studio features windows with a flush finish (see photo), which offer a clean finish. These acoustic windows provide sound isolation (TL) of 49 decibels (STC 49) on average. Light dimmers have also been incorporated in each pod to allow a mood change in the environment.
A Custom Multi-Station Studio Design 
The Los Angeles Academy for Artists & Music Production needed to place the studio pods and sound booths close to each other due to space constraints. This meant that they needed a solution that could offer the acoustics necessary in order to not have disturbances from the music and/or vocals coming from a nearby sound booth.
To minimize the impact of the close proximity, each booth is configured to offer a soundproof environment with sound isolation (TL) of STC 50 for studios/sound booths and STC 56 between each individual sound booth. Additionally, each studio and sound booth has 3 inches of air gaps between one another to optimize airborne sound isolation and prevent solid-borne transmission.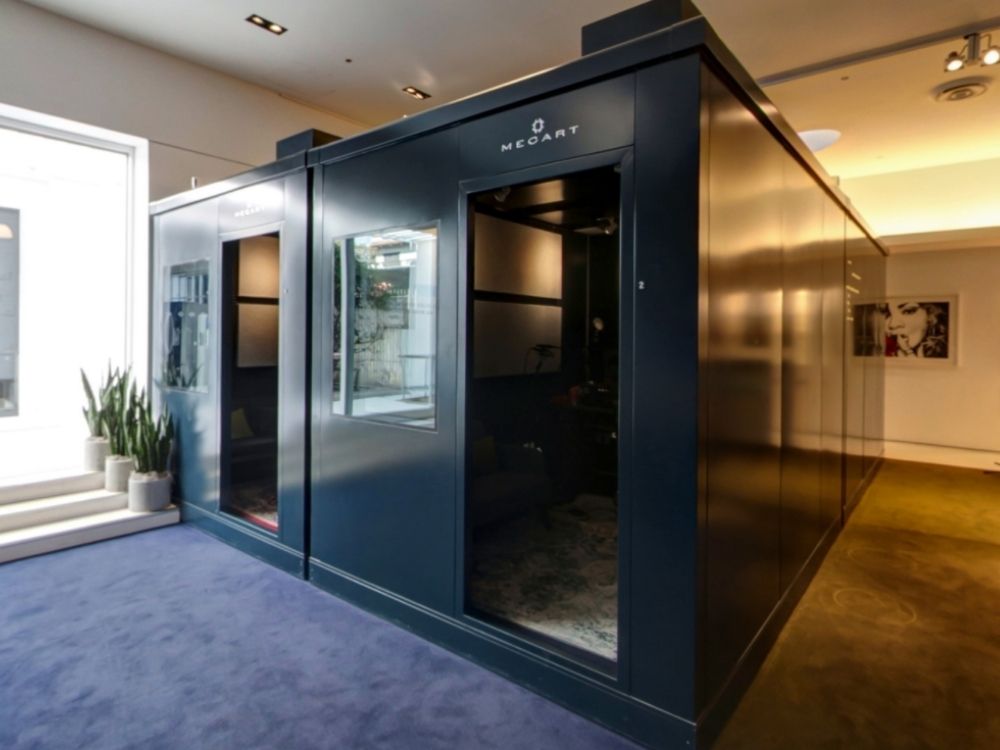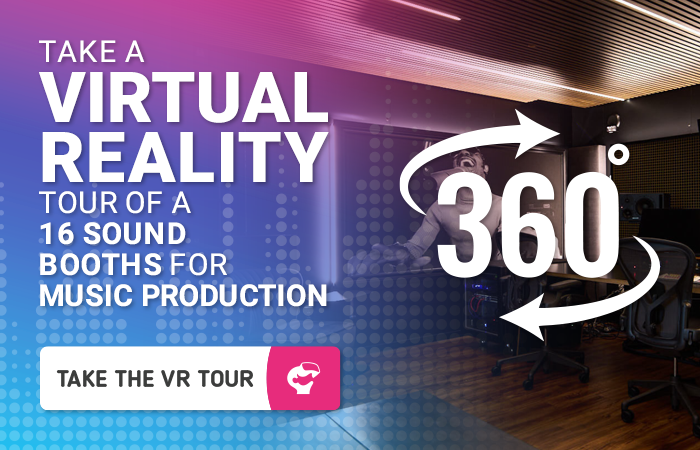 Modular Sound Booths and Studio Pods 
Mecart provides turnkey modular studio solutions, from engineering to material supply, from manufacturing to transportation and on-site installation. Opting for modular studios has several advantages, such as faster lead times, movability, and a cleaner installation process than traditional construction – with far fewer or no permits needed from local municipalities.
Take the 3D virtual tour to see the whole music studio and their studio booths! 
About LAAMP 
LAAMP, based in Venice Beach, Los Angeles, is a music education program for budding artists, songwriters, and producers that wish to find their artistic voice and create music without judgment – founded by Grammy-winning producers StarGate.
LAAMP aims to change how pop music creation is taught – not through classrooms, curriculum, and theory, but through studio sessions and guidance from some of the most influential people in music. Their program includes on-site mentors from the industry who work one-on-one with the exceptionally talented students who are accepted into the academy. Music is produced on an ongoing basis in their 16 sound booths, creating a vibrant work environment buzzing with creativity.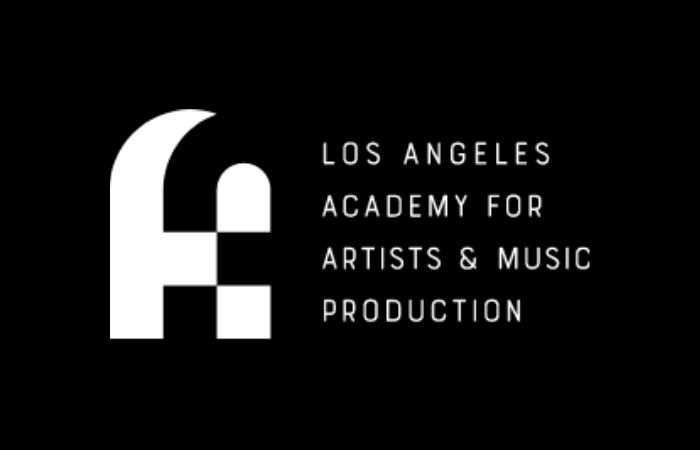 Looking for Sound Booths and Custom Studios? Contact Us!