Foundry Control Room for Aluminum Casting
When industrial foundry equipment is in use, it generates a great deal of noise and vibration. That's the reason why this aluminum foundry needed a controlled environment with excellent sound isolation performances.
The foundry control room for aluminum casting was built and designed to provide sound isolation (transmission loss) on average 45 decibels (STC 45). The control room is entirely made of galvanized steel modular panels, delivered, and assembled on-site.
The control room is elevated on a structure and attached to a gateway that leads inside the foundry control room. They have respective dimensions of 53' X 23' X 9' for the control room and 60' X 4' X 8' for the walkway.
Project's summary:
Industry: Foundry/Metallurgy/Aluminum
Project: Foundry Control Room for Aluminum Casting
Sound isolation (TL): on average 45 decibels (STC 45)
Dimension: 53' X 23' X 9' and a 60' X 4' X 8' gateway
Location: Sept-Îles, Québec, Canada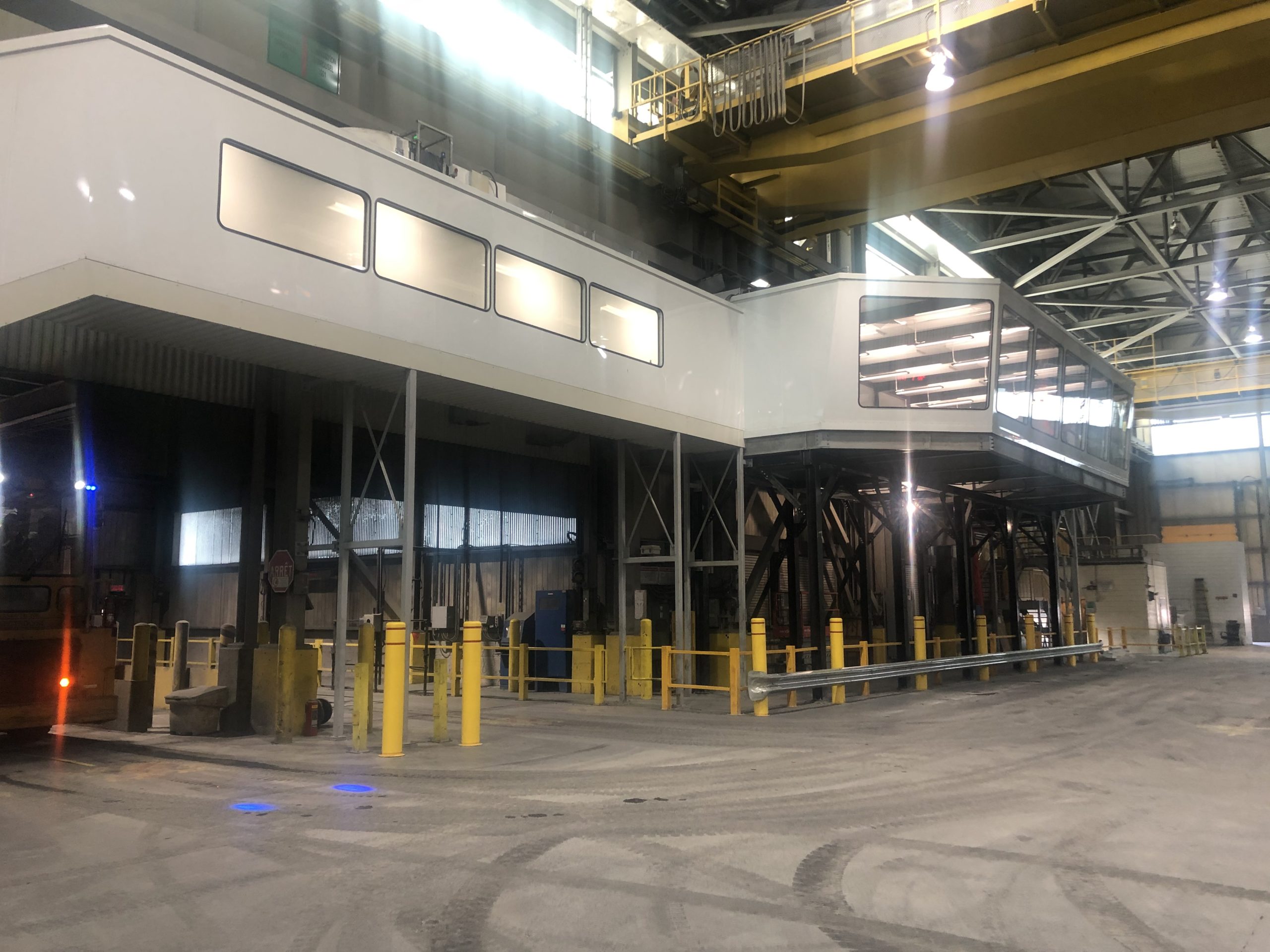 Complete overview from the control room to monitor aluminum die casting operations 
One of the primary features that this client wanted was a control room that would offer a complete overview of the aluminum casting operations. The foundry control room is not rectangular or square; it has two angled panels to provide a better view to the cast house operators.
The control room has 7 bay windows, and they are all double tempered glass. They provide on average 45 decibels (STC 45) of sound transmission loss, similar to the doors and modular panels for the control room.
At Mecart, all our projects are custom built and designed to meet the specific criteria of your industry or work environment. In this case, the control room windows needed to be protected against chemicals.
To extract and produce aluminum, they use aluminum fluoride, a chemical compound that could cause damage to the windows. That's why a fluorine resistance film has been applied on all the control room windows.
An Acoustic Gateway Linked to the Control Room in the Aluminium Plant   
Another custom feature requested by this client was to have a gateway linked to the control room. The whole gateway is made with modular and acoustic panels. The walkway is also providing the same sound isolation.
The whole control room and the gateway all have been designed and manufactured at Mecart's plant before being shipped and assembled on-site.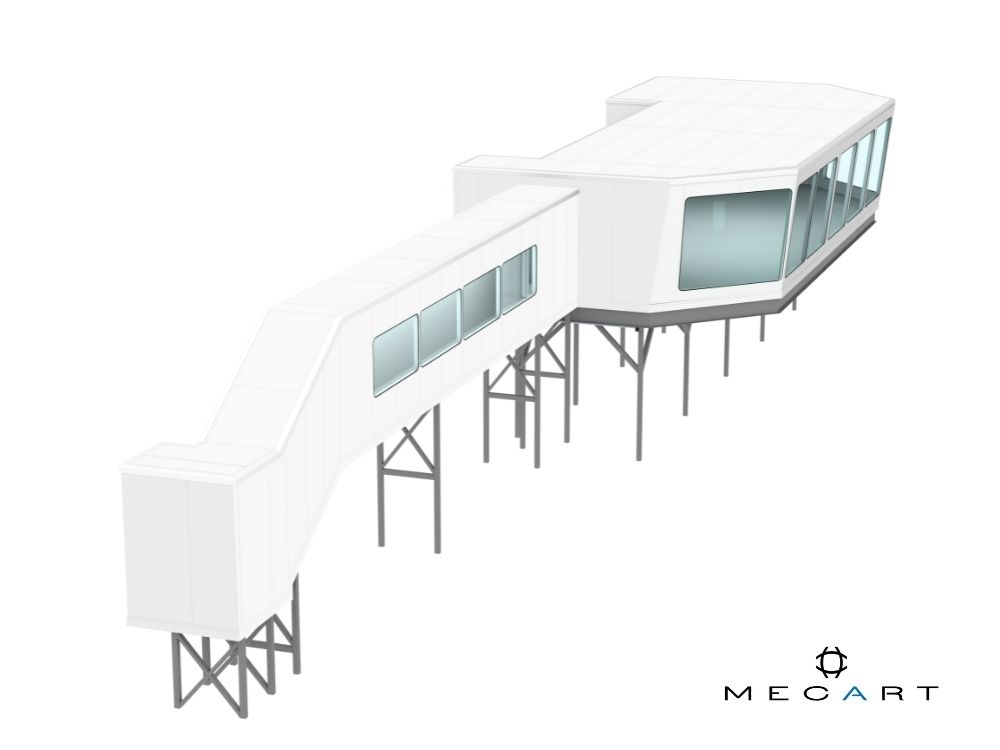 Ready to discuss your control room project for your aluminum plant?