A few weeks ago, we finished assembling this control room in our plant for a client in the mining industry. A particularity of this project was its interior soundproofed wall partition, which served as an acoustical barrier insulating both rooms from one another. Here is an overview of some of this control room project's features.
To know more about this project, read the entire case study.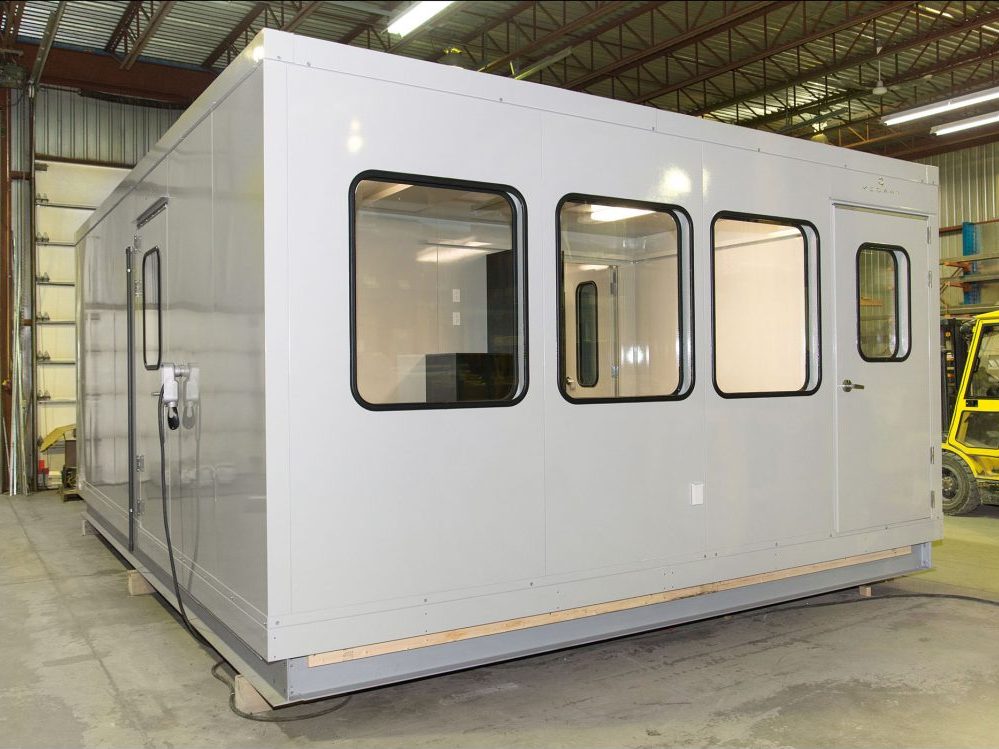 Curious to see how Mecart's modular buildings are assembled?
We recorded the assembly of this control room and created a video timelapse.