Video Game Audio & Sound Design Studio 
Sound isolation (TL) around 45 decibels
The video game industry is booming around the world, surpassing the entire film industry. In concrete terms, this means that the demand for professional game audio studios is also soaring, following the industry's growth curve.
Our client, Game On needed 2 acoustic, soundproof studios for sound design and post-production audio for the video game industry.
A rigorous acoustic environment is essential to create the best and professional dialogues, sound effects, and voice-overs.
Mecart built and designed 2 modular acoustic studios with sound booths, with the wall panels, ceiling panels, doors, and windows also provide sound isolation of about 45 decibels (STC 45).
The modular acoustic panels for the audio and dialogue studios were sent to the client offices, where the on-site installation took place.  The studios were delivered in the Greater Montréal area, one of the world's top five video game production cities.
Here is the summary of the studio project:
Industry: Video Game Audio/Post-production Audio/Sound Design
Project: 2 acoustic studios for video game audio and sound design
Size: Studio 1: 9' x 14' / Studio 2: 18' x 13,5'
Sound Isolation (TL): 45 decibels (STC 45)
Location: Montreal, Canada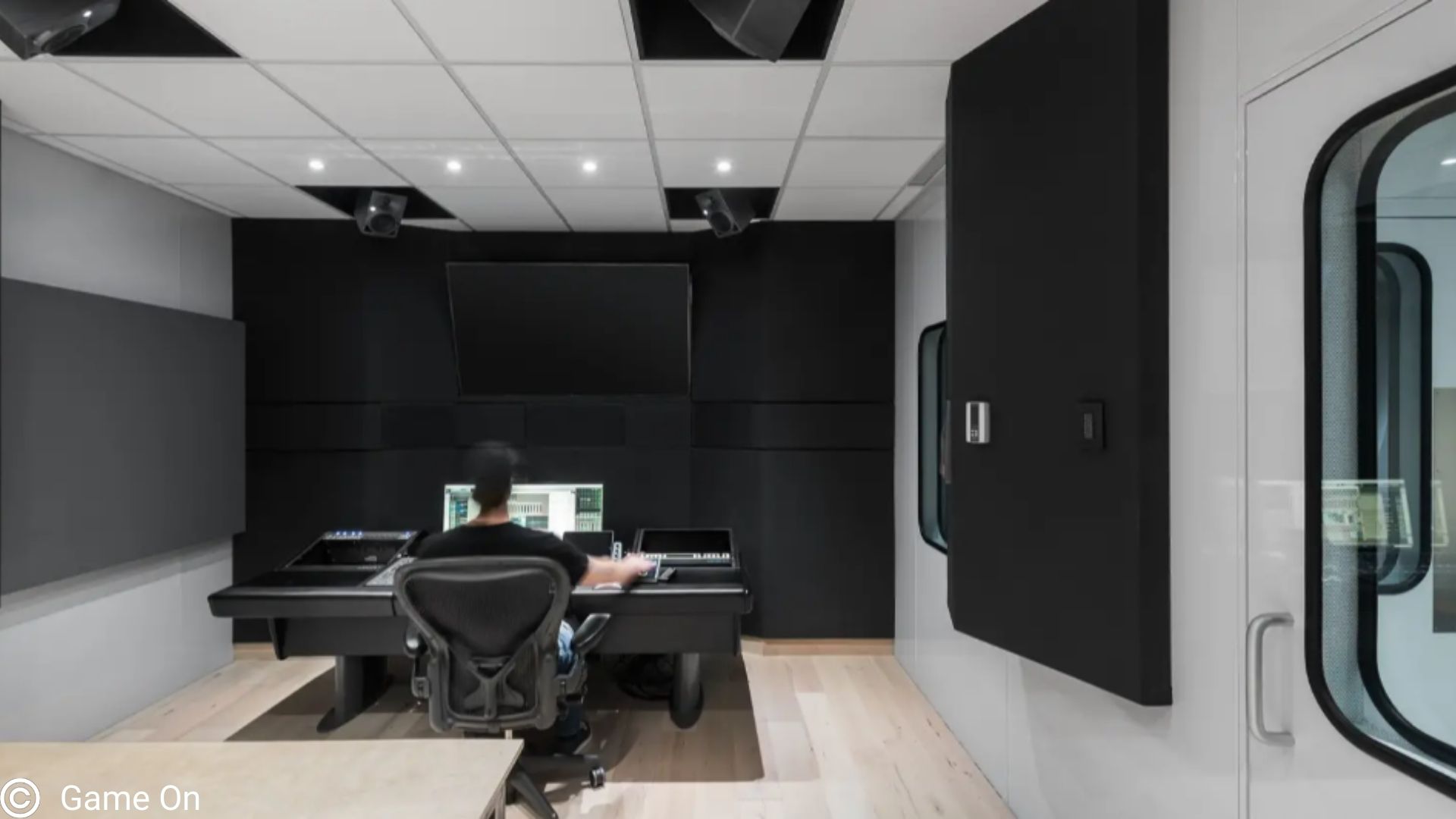 Professional Studio for Video Games Post-Production 
Sound is a complicated phenomenon. Sound waves travel in air, reflect on surfaces and create vibrations in solids. All of those put together could profoundly influence the recorded sound quality, whether music or sound effect recording.
There are multiple reasons why a video game producer would hire or buy a professional studio for the best audio performances and post-production activities. Experience, knowledge, and equipment are just a few of the many factors. One of the most important things to attain a higher level of sound quality is a superior recording environment.
Professional studios and sound facilities are specifically conceived to create the best audio experience for video game players, and to do so, they need the best of the best in terms of acoustic equipment. Therefore, they chose Mecart and its 45+ years of experience in acoustic environments for their game audio studio needs.
Voice-Over and Sound Design 
This client uses their new acoustic studios for principally two things: voice-overs (the dialogues for video game characters), and for holistic sound design, where they produce sound effects and multi-dimensional audio content (MDA).
Video game producers want players to live an immersive and realistic experience. The sounds, voices, and noises recorded for the video games need to be clean to fulfill that promise.
Our studio panels can provide the perfect environment for that process.  Our typical modular panels can deliver sound isolation performances of up to 75 decibels (depending on the frequency).  Custom modular panels can be developed for additional sound isolation performances, especially inlow frequencies.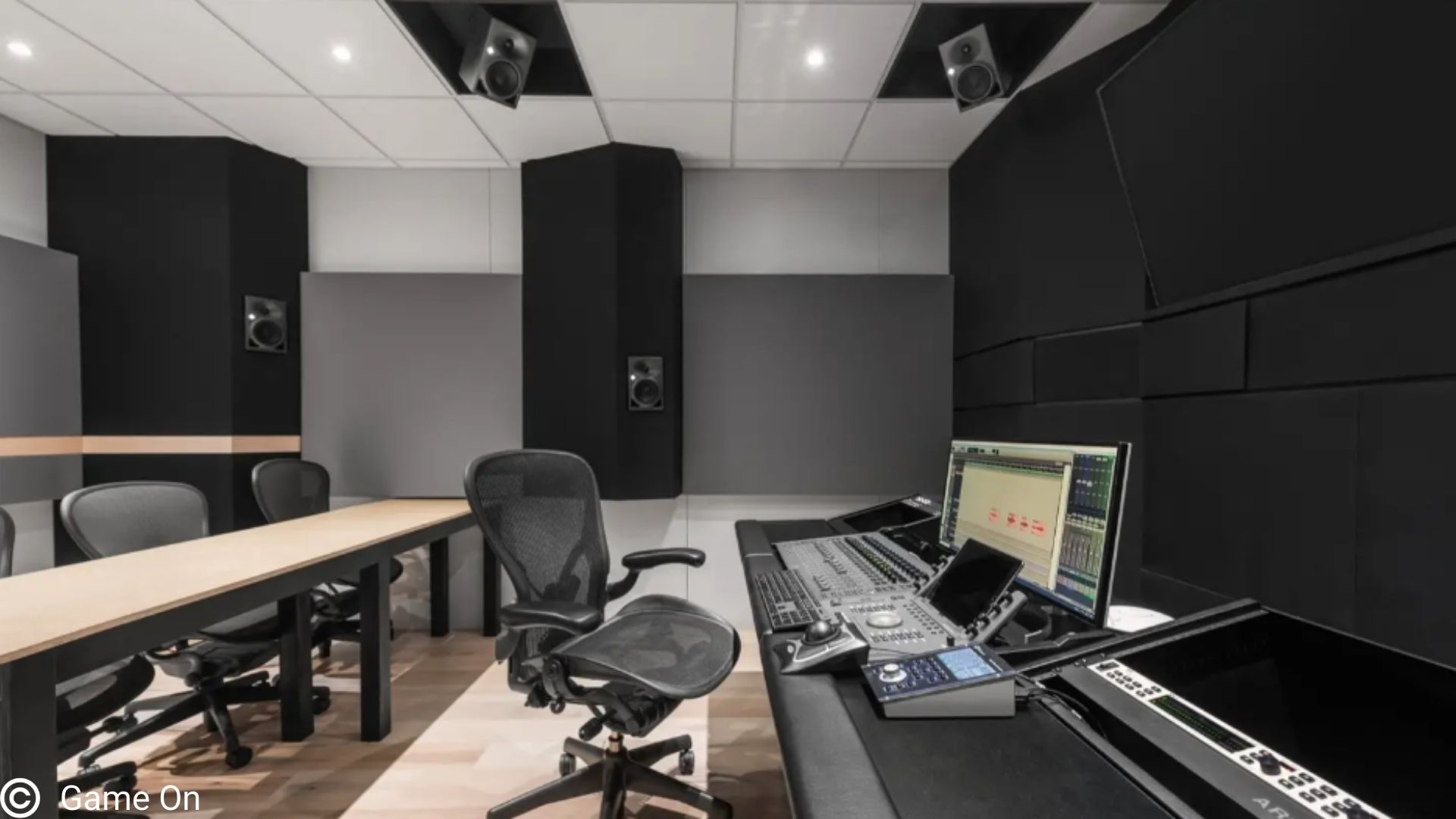 Other Acoustic and Modular Studio Projects