Control Room Design for Power Stations and Power Plants
Why is the control room design important for power stations, power plants, and utility companies?
The power generation industry provides excellent services to our communities, but it comes with risks.  Electric utilities keep all the technologies our society relies on running, but the employees of these plants are exposed to severe hazards, some of which can be fatal.
Even though we are far from the few thousand annual coal mining deaths of the early 1900s, power plants remain dangerous, with casualties and fatalities every year.
The Occupational Safety and Health Administration (OSHA) reports that the power generation, transmission, and distribution industry's main hazards and injuries are due to:
Electrocution
Falls
Confined Spaces
Fires and Explosions
Sprains, Strains, and Fractures
Environmental Stress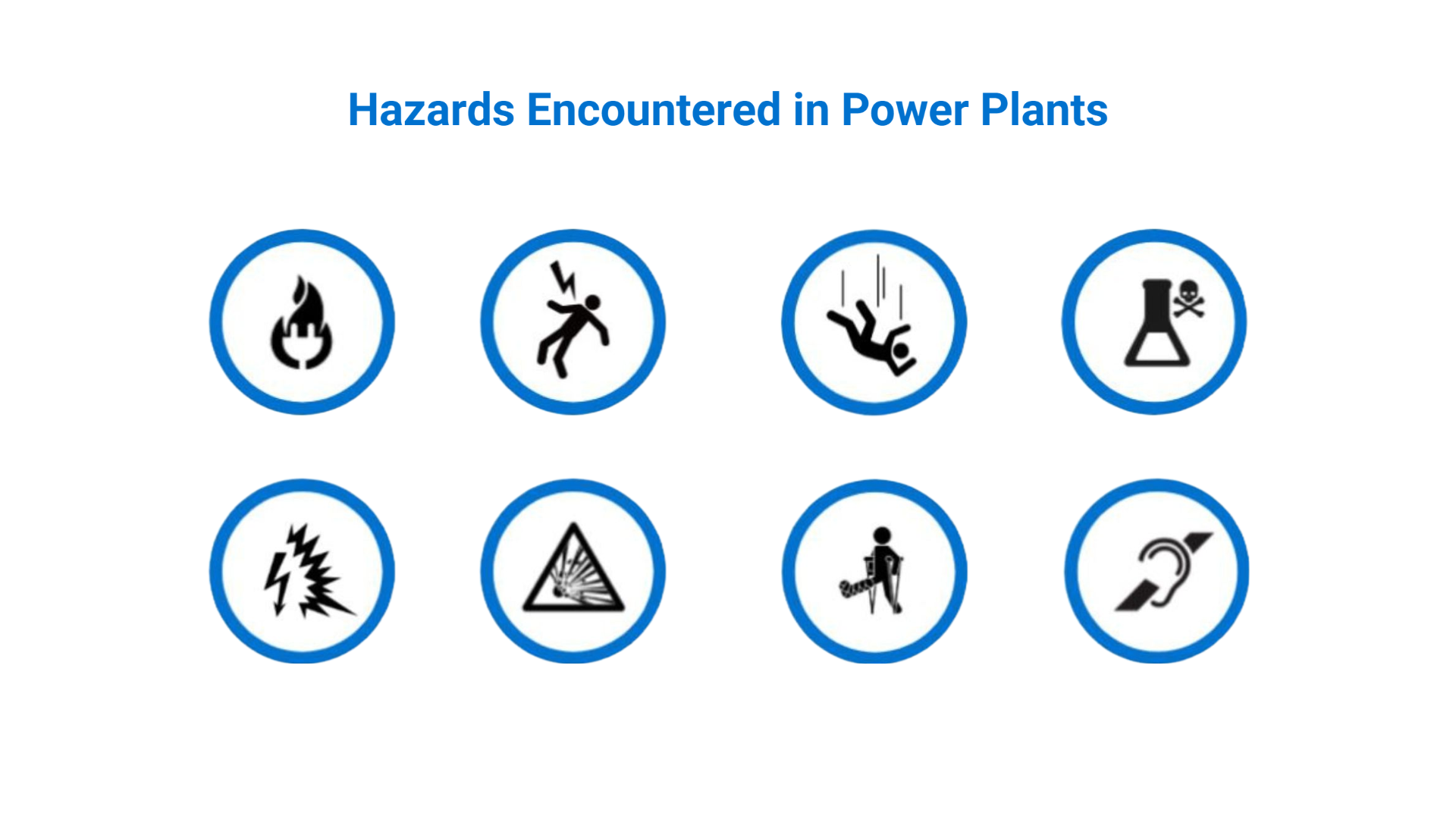 Also, it is essential to note that hearing impairment has been found as one of the significant health issues for power plant employees.
According to research, long-term exposure to loud noise levels causes exposure-related hearing loss, which is precisely what happens daily in utility and power stations.
So, what does all this have to do with control room design? Even though a control room might not diminish the number of work incidents, the proper control room enclosure could significantly reduce the casualties, hearing impairments, and the number of people injured inside a power plant.
Power Generation Control Room Layout: 3 Principles to Include 
Like almost every product in any market, there is a wide range of prices and quality for control rooms.
We can state that power generation control rooms are not all equal! There are three (3) main principles that should be integrated for safety within the control room layout:
1. The control room structure should withstand significant hazardous events such as explosions, fires, exothermic reactions (heat), exposures to harsh chemicals, etc.
2. The power plant control room should be designed with ergonomics in mind to improve processes and ensure safety within the control room and efficient ergonomic operation inside the plant under both normal and emergency circumstances.
3. How many decibels do you need/want to reduce to maintain acceptable levels over long periods? What are the STC ratings required?
Mecart's custom control room solutions can respond to all these criteria thanks to our in-house engineering team, heavy-duty panels, and long-time expertise in providing acoustic solutions.
Power Plant Control Room Design Considerations 
There are 6 ways to control hazards in power and utility plants:
elimination of the danger source
substitution/utilization of secure equipment
engineering controls (MECART)
awareness
administrative controls
use of personal protective equipment (PPE)
MECART can provide a solution for the 3rd point, engineering controls which stand for enclosures such as control rooms, operator cabs, control pulpits, and more! These do not eliminate power plant risks, but rather offer protection from them by erecting a physical barrier that keeps employees safe from a hazard. The control room becomes a barrier.
It would be difficult to propose a standardized design for a power plant control room, as many factors influence the design.
The best option is to go with a custom power generation control room. A custom control room will be specifically designed for your specific needs and requirements.
As a starting point, you can help yourself with your control room design considerations by looking at our Control Room Design Checklist.
DOWNLOAD OUR CONTROL ROOM DESIGN CHECKLIST
Power Plant Control Room: Designed to Limit Arc Flashes and Loud Noises 
Some control room design considerations, like arc flashes, are nearly unique to the power generation industry.
What is an Arc Flash? 
An arc flash is a phenomenon in which electric current flashes over and travels through the air from one conductor to another, or to the ground.
Arc flashes occur around 200 times a year in power plants in Canada solely. In the U.S., there are arc flash incidents daily in power stations, harming and killing hundreds of workers.
Arc flashes materialize in various forms:
Heat (ranging from 5,000°F to 35,000°F /4 to 5 times hotter than the sun's surface)
Explosions
Fireballs
Shockwaves
Fragments of equipment
Gas and temperatures of up to 437°F
Molten metal projected at up to 1000 km/h
Unbearable pressure and noise
Intense light
So how can a control room protect workers? With its expert in-house engineering team, MECART can solve any problem you may encounter. If required, MECART control rooms can be:
Explosion-proof
Chemical Proof
Heat and Fireproof
Barrier from debris and molten metal
Noise barrier for pressure and loud noise from explosions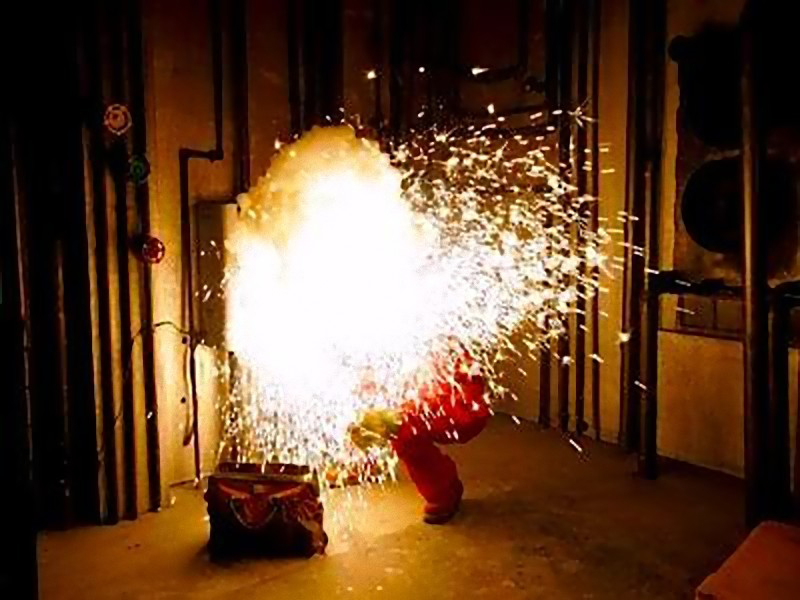 Types of Power Plant Control Room 
To meet the energy needs of a country as large as the United States, energy sources come from different power generation industry sectors.
Regardless of division or application, all power plants share the same hazards, yet require different control room features to meet the unique needs of the work environment and energy type.
Coal Power Plant Control Room 
A 2017 study on Noise Level at Coal Based Thermal Power showed that a common coal power plant generates noise levels around 90 – 95 decibels (dB), while the daily average exposure for an eight-hour work shift, 40-hour work week must not exceed 85 decibels (dB).
MECART control room panel acoustic performances have all been lab-tested, and we can guarantee that our enclosures provide a safe environment for operators.
Renewable Energy & Hydroelectric Plant Control Room 
Hydroelectric energy is a form of renewable energy that uses the power of moving water to generate electricity. Arc flashes can occur as frequently as in any other type of power generation application.
The turbines, generators, and hydropower equipment also create high levels of noise that can cause hearing impairments.
Mecart has provided multiple acoustic enclosures for hydroelectric plants.
Natural Gas & Oil Control Room 
Natural gas and oil industries use both indoor and outdoor control rooms.
If you need an outdoor control room for your natural gas power plant, we can manufacture it with a reinforced structure for snow accumulation, if you are located in such a climate. The structure can also be weatherproof (sun and rain).
For more information about those features, read our Outdoor Prefab Control Room for an Electric and Natural Gas Utility Company.
Combined Cycle Plant Control Room 
A combined-cycle power plant combines a gas and steam turbine to produce up to 50% more energy from the same fuel as a standard simple-cycle plant.
The waste heat from the gas turbine is directed to a neighboring steam turbine, which provides additional electricity.
Nuclear Plant Control Room 
The nuclear energy sector's industry safety accident rate (ISAR) is 0.03, resulting in lost or restricted work or fatalities per 200,000 worker hours. This rate is low, but there are still plenty of safety advantages that transcend injuries and deaths statistics.
A well-designed nuclear plant control room will render easier communication and supervision of operations, while also providing a barrier to the noise and any possible deflagration.
View Some of Our Control Room Projects for Power Plants and Other Sectors
Need Information About Power Plant Control Rooms? Contact Us!